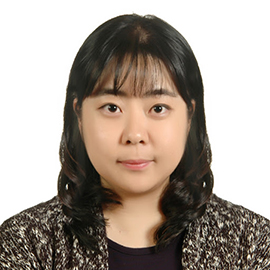 Sohee Kim, Ph.D.
Assistant Professor, Instructional Design and Development Program – Educational Methods Department of Counseling and Instructional Sciences

---
Education
B.S., Education (Double major with Korean Literature), Sungshin Women's University - Seoul, South Korea, 2009

M.A., Education - Measurement and Evaluation, Sungshin Women's University – Seoul, South Korea, 2013

Ph.D., Educational Psychology - Research, Evaluation, Measurement and Statistic, Oklahoma State University – Stillwater, Oklahoma, 2019
---
Teaching Philosophy
As an instructor of graduate-level courses for educational methods, I believe that students can learn just as much or more through failures as we can through success. Learning is done constantly and we can learn continuously through textbooks, coursework, friends, or teachers. My role in the learning process is to help them learn in a good direction and environment. The instructor must provide appropriate instructional learning assistance to the students and guide them to perform meaningful learning so that the learners can reach their next level of performance beyond their current level.
In order to help my students expand their initial ideas and ability from the current level to the next level, the process of learning is much more important than the outcome of learning. In order to better understand the importance of the learning process, I decided that students needed time to share all learning processes. I believe group work is the key to having a successful class altogether and is something I value, with graduate level students.
---
Research
My principal research area of interest, reflected in my recent and current research publications and presentation (see curricular vitae), has been in the field of Item Response Theory (IRT), dimensionality, multidimensional IRT, and, most especially, linking and equating. Investigating the principles underlying the assessment and measurement methods is the general goal of my research. How to measure reliable examinees' ability using various approaches and how developed measurement methods can be utilized with characteristics such as reliability, availability, and efficiency, are the central questions that drive most of my research activities.
Because real-world systems are complex, answering these questions requires careful design and implementation that attends the details of the real scenario. Due to the characteristic of research based on the IRT, many studies are conducted using simulations, however simulation studies are hard to reflect the complexity or various practical issues in the real world in education. Therefore, I am conducting studies based on both simulation and empirical dataset to gain insight about the theoretical and practical issues.
---
Outreach
I am collaborating with faculty to engage advanced methodology and measurement in various projects. Research projects include the item response theory, multidimension, structural equation modeling based on the simulation and practical study. Additionally, I am involved in several cross-University collaborative studies with researchers and professors at institutions such as the Oklahoma State University, the Oral Roberts University, Texas Tech University, and the University of Georgia. These partnerships have yielded thousands of survey respondents for our various studies.
---
Biography
I was born and raised in South Korea and earned a Bachelor of Arts in Education and a Master of Arts in Educational Measurement from the Sungshin Women's University. After that, I worked as a researcher in the Korea Institute of Curriculum and Evaluation in Seoul, South Korea for several years before moving to America. After four and half years in Oklahoma, I earned a Ph.D. in Educational Psychology - Research, Evaluation, Measurement and Statistics from Oklahoma State University. After graduation, as a visiting assistant professor, I taught several courses including Statistical Methods in Education, Research Design and Methodology, Analysis of Variance, Psychometric Theory, and Applied Multivariate Research in Behavioral Studies. Now I am here in Mobile, Alabama and enjoying the gulf coast! In my free time, I love traveling and enjoy many outdoor activities such as playing tennis, hiking, and camping.
---
Courses
IDE 620: Quantitative Methods I

IDE 621: Quantitative Methods II