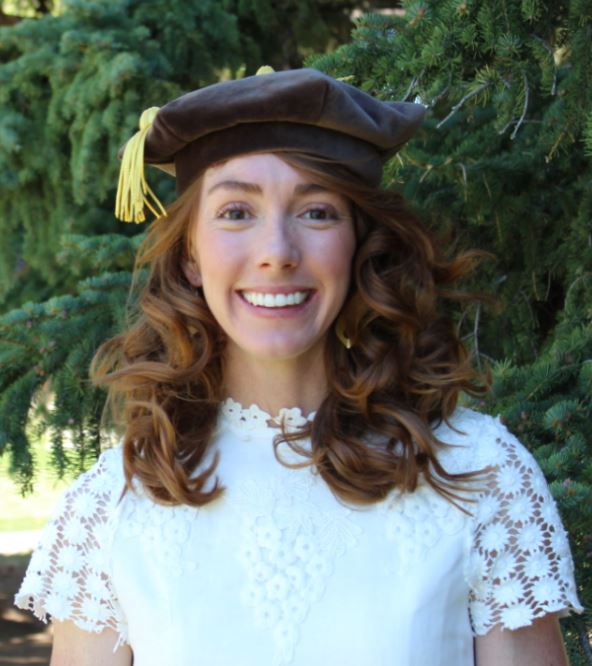 S. Katie Guffey McCorrison
Assistant Professor, Department of Leadership and Teacher Education Science Education

---
Education
B.S., Biology/Chemistry, University of North Carolina, Wilmington, 2008
M.A., Science Teaching, East Carolina University, 2012
Ph.D., Science Education, University of Wyoming, (est) 2017
---
Teaching Philosophy
As a science teacher educator, I want to guide my students to have a better understanding of the world and how their voices can be communicated successfully to our society at large. As educators, we are aware that students come to the classroom with preconceived notions of how scientific processes work and that their reasoning may not fully justify their ideas. To achieve these goals, my approach to teaching is centered around four overarching goals: 1) Address misconceptions; 2) Engage in a process of critical reflection and rational discourse; 3) Develop students' problem solving strategies; and 4) Teach students to work collaboratively.
---
Research
My research focuses on three areas: 1) P-16 students'(including preservice teachers) conceptual understanding of the Earth and weather sciences; 2) preservice teacher understanding of the Next Generation Science Standards; and 3) Equity in science education. My primary research trajectory focuses on understanding student cognition across the Earth and weather sciences domain by developing, field-testing, and nationally disseminating comprehensive Earth and weather science assessment instruments that systematically measure student learning and are aligned to US national standards reform documents (e.g. Next Generation Science Standards). This multi-phase research project allows P-12 teachers and college faculty to readily assess the impact of competing instructional approaches. Teachers and college faculty need validated pre-test/post-test conceptual diagnostic surveys to gauge students prior knowledge and then monitor the success of their teaching by systematically measuring their students learning gains. This fills a critical national need for improving the quality of undergraduate science instruction for non-science majoring undergraduates and future teachers taking introductory science survey courses. Additionally, my research focuses on the academic success in the sciences of students in underserved schools and preservice teachers' understanding of the three-dimensional Next Generation Science Standards.
---
Outreach
I am collaborating with faculty to engage pre-service and in-service teachers in various projects and professional development. Research projects include the development of citizen-science projects for pre-service and in-service science teachers, pre-service and in-service teachers' understanding of the engineering and design process, and equity and community awareness simulations for teachers, faculty, and the general South Alabama community. As a community member, I serve as a Big Sister in the Big Brother Big Sisters of Alabama.
---
Biography
I was born and raised in the North Carolina Blue Ridge mountains. I earned a Bachelor of Science in Biology from the University of North Carolina Wilmington and a Master of Arts in Science Teaching from East Carolina University, where I was a Noyce Scholar. I worked as a high school science teacher in Charlotte, North Carolina for several years before moving to Laramie, Wyoming. After four years in the mountain west, I earned a Ph.D. in Curriculum and Instruction in Science Education with minors in quantitative research and environment and natural resources from the University of Wyoming. As a graduate student, I took advantage of several opportunities and was fortunate to travel all over the world to learn about science and the best practices for teaching science. Now that I've been in Mobile, Alabama for several years, I've gotten used to life along the gulf coast! In my free time, you will find me enjoying many outdoor activities such as hiking, camping, swimming, biking, and running.
---
Courses
EDU 340: Fundamentals of Teaching
EDU 341: Middle Level Curriculum
EDU 342: Secondary Experiences
EDU 456: Teaching Science in Secondary Schools
EDU 468: Internship in Secondary Science
SED 555: Curriculum Teaching in Secondary Schools
SED 559: Advanced Teaching Techniques
SED 556: Teaching Science in Secondary Schools
SED 529: Graduate Field Experience
SED 597: Internship in Secondary Science Education
SED 552: The High School Curriculum