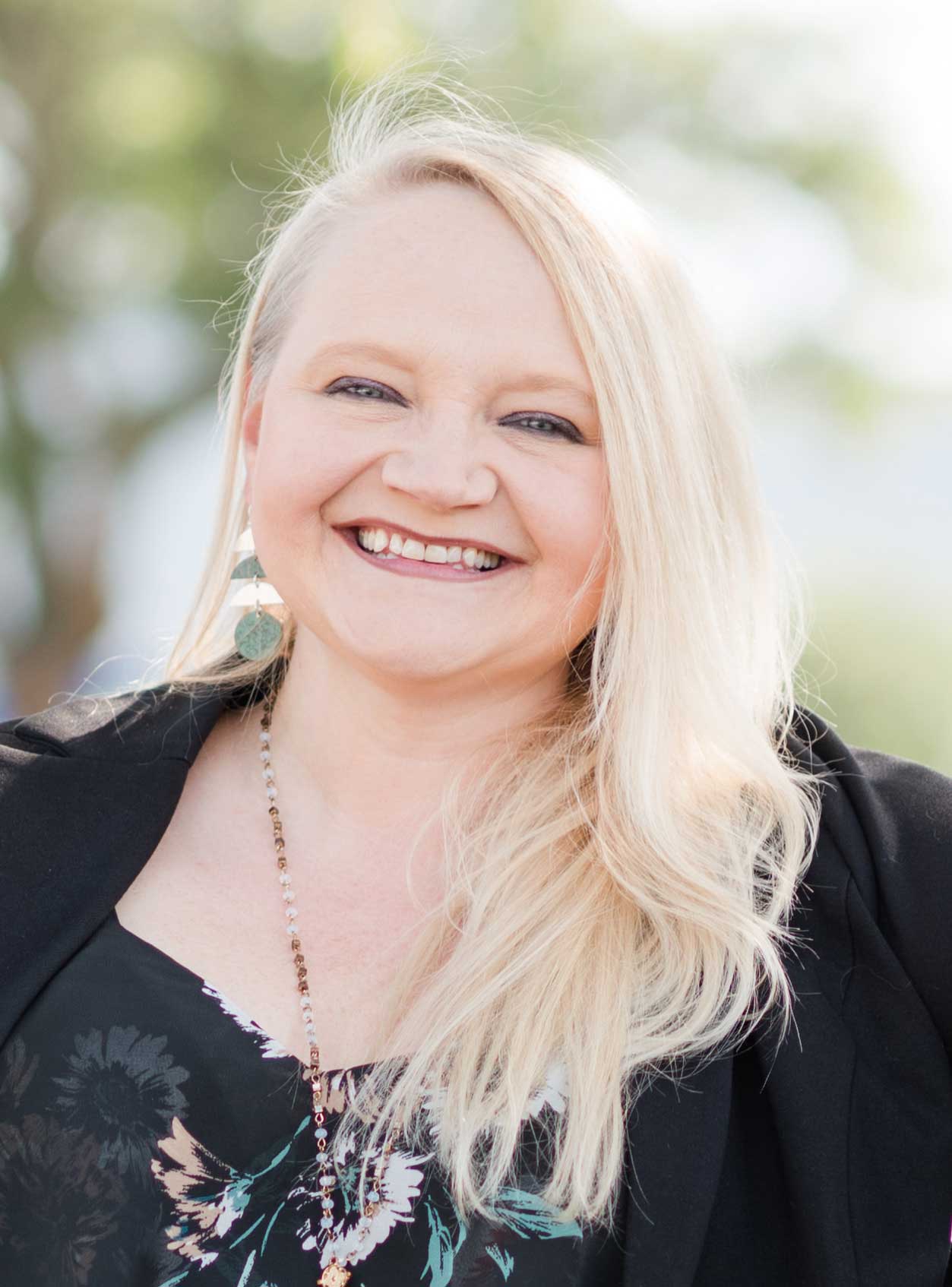 Susan Nicole Ferguson, Ph. D.
Associate Professor, Department of Leadership and Teacher Education Teaching English as a Second Language, Primary Language Attrition

---
Education
B.S., Language Arts Education, Auburn University, 1996
M.Ed., Language Arts Education, Auburn University, 2000
M.Ed., English to Speakers of Other Languages, Auburn University, 2008
Ph.D., English Language Arts Education, Auburn University, 2009
---
Teaching Philosophy
When I began my teaching career I was entrusted with the education and care of a group of Cuban refugees. They had paddled to Miami and made their way to Opelika, Alabama. Their first encounter with formal American education was my first attempt to teach English and Biology, and though mine were ninth grade courses, all five students of various grades and fluency levels called my classroom home for half of the school day. Our classroom experience extended into the extracurricular as I helped their families adjust to the community. That year sparked my desire to help immigrant students and families and others whose primary language was not English, as well as to share with fellow educators what I had learned about accommodating struggling students.
Since joining the faculty at the University of South Alabama, I have had, through many outlets, the opportunity to share my passion for elevating the educational status of marginalized students, from developing the graduate level ESOL program to meet a growing need as the southeast continues to welcome more families whose heritage language is one other than English, to reaching as many preservice teachers as possible to equip them with tools to help students adjust and excel both academically and socially. Many of these preservice educators have gone on to become students in the graduate ESOL program, while others have invited me into their classrooms to model accommodations or work with their English language learners and Advanced Placement students. The invitation to work with inservice teachers in Mobile, Baldwin, and Escambia Counties, has allowed me to stay connected with the K-12 classroom while actualizing the goals I had as an early educator. Likewise, the opportunity to teach in the English Language Center on campus allowed me to stay connected to the local international community, while nurturing my understanding of adult speakers of English as a second language, particularly those trying to increase in linguistic proficiency while also participating as part of the student body in academic fields of study.
These venues have allowed me to engage in teaching through a variety of formats in order to reach students who are on campus as well as those who live as far away as Germany, Senegal, and South Korea. From the beginnings of the graduate ESOL program with its classes being fully online to reach students outside the Mobile area, to realizing that many students want a more face-to-face approach than fully online learning affords, I have begun to offer choices in course delivery format, from students meeting with me live, to those who tune in live online, to those who benefit most from a fully online approach. While it requires more time to offer options, doing so aligns with my desire to seek ways to best accommodate student learning and advancement. It is with that same desire that I have worked closely with faculty across colleges to develop programs strong in pedagogy and content and make changes to existing programs to reach a greater number of qualified individuals who wish to become educators.
I believe students are a conduit for their own experiences. That is, that teachers respond to their students as a reaction to or against that which they experienced as students. Throughout my teaching career I have carried with me experiences I had as a P-12 student and as a student in college. While the predominantly positive experiences are what inspired me to become an educator, the handful of difficult situations have inspired me to help all students and value all individuals who I encounter. By providing creative and pedagogical outlets through visits to museums, attendance of live performances, extracurricular writing events, and introspective creative outlets, and by modeling instruction through classroom interactions realistic to the P-12 setting, I invite preservice educators to build a scaffold for reaching and teaching their students.
I am the project director for the NSF Robert Noyce Pathway to Science and Pathway to Mathematics programs. Pathway to Science (PTS) and Pathway to Mathematics (PTM) are collaborative programs between the University of South Alabama Colleges of Education and Arts and Sciences, the Alabama State Department of Education through its Alabama Math Science and Technology Initiative (AMSTI), and the Mobile County Public Schools System (MCPSS). These programs address the desperate need to increase the number of science and mathematics teachers in the MCPSS through enabling recent science bachelor's degree graduates to complete secondary science certification in an intensive four-semester program that culminates with certification and an earned master's degree.
More information can be found at:
https://www.southalabama.edu/centers/cisstem/noycepathwaytoscience/program.html
---
Research
Teaching English as a Second Language through Content Areas, Teaching Writing through Content Areas, Poetry as Literary Transaction, Theatre in the Language Arts Classroom, Primary Language Attrition
---
Outreach
A large part of my outreach and community service involves working with P-12 classroom teachers in local school systems to assist them in meeting the needs of English Language Learners.
---
Biography
was born in Tuscumbia, Alabama (birthplace of Helen Keller). I moved to Auburn in 1993 where I lived until I moved to Mobile in summer 2008 to join the fine folks on the faculty (that's alliteration) here at the University of South Alabama.
I did my undergraduate work at Auburn in English Language Arts and Biology Education. My first master's degree is in ELA with a focus in Applied Linguistics. My second master's degree is in English for Speakers of Other Languages. My PhD is in English Education; my dissertation topic was, Using Poetry Learning Centers to Lower the Affective Filters of English Language Learners.
I have taught English in grades 6-12 and college freshman composition. I taught English as a Second Language in Auburn City Schools for six years. I also taught ESL at the university level, 9th grade Biology, and 7th grade Social Studies.
I live in Mobile with my daughter Alex. I enjoy hosting a welcoming, open mic poetry night at Lupercalia Art Society each month.
---
Courses
SED 555
SED 559
SED 553
SED 562
SED 561
EEC 429
EEC 300
ELT 525
ELT 530
ELT 545
ELT 558
ELT 553
SED 453
SED 342
SED 340
SED 341
SED 466
SED 467
SED 593
SED 595
ELT 595
EEC 595
SED 597
SED 598
ELT 595
SED 699
SPE 699
EEC 499
EDU 567