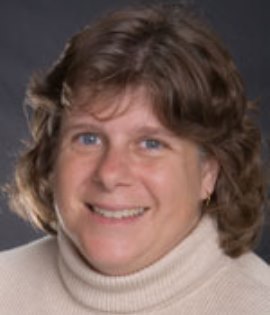 Abigail Baxter, Ph.D.
Professor, Department of Leadership and Teacher Education Special Education, Language development and delays and family-centered early intervention models

---
Education
A.B., Psychology/Sociology, Guilford College, 1982
M.A., Clinical Community Psychology, University of Maryland – Baltimore County, 1985
Ph.D., Developmental Psychology/Assessment, Peabody College of Vanderbilt University, 1990
---
Teaching Philosophy
My philosophy of education is simple. I want my students to be passionate about teaching ALL students, including those with disabilities. I want them to understand that ALL children can learn and that we have not done our jobs as teachers if our students do not learn. Learning should be a fun process for all involved. In addition, I want my students to appreciate the role that research plays in their work as a teacher and as a professional. They should research and evaluate the effectiveness of their work with their students. They should turn to the professional research literature to find the strategies that will best work with each student. Finally, I want my students to be advocates for the students they teach as well as for their families.
---
Research
My research interests in the past focused on parents and their children with disabilities, meeting the needs of young children with disabilities, and the evaluation of assessment tools. Currently I am also involved in the development and implementation of effective postsecondary education programs for young adults with intellectual disability and effective transition processes for students with disabilities.
---
Outreach
I am involved with Alabama's Early Intervention System at the local and state levels. I consult with families of children with disabilities, other professionals serving children with disabilities and their families, as well as the public schools. I provide professional development to early interventionists and child care professionals. I am also a Board Member for Gulf Regional Early Childhood Services an agency that provides Early Head Start services in southwest Alabama. Through my work with PASSAGE USA we are also collaborating with all public school districts in Mobile County.
---
Biography
I was born in Connecticut and grew up there and in different places in New York state. As an adult I have lived in North Carolina, Baltimore, Nashville, the suburbs of Chicago, and Mobile. I have been involved in the education of children with disabilities for over 25 years. I have been the Associate Director of an early intervention program in Chicago and a member of the faculty at USA for more than 20 years. I have received multiple local, state, and federal research and personnel preparation grants throughout my career.
---

Courses
HON 390: Special Topics: Special Populations
EDU 499: Senior Honors Project