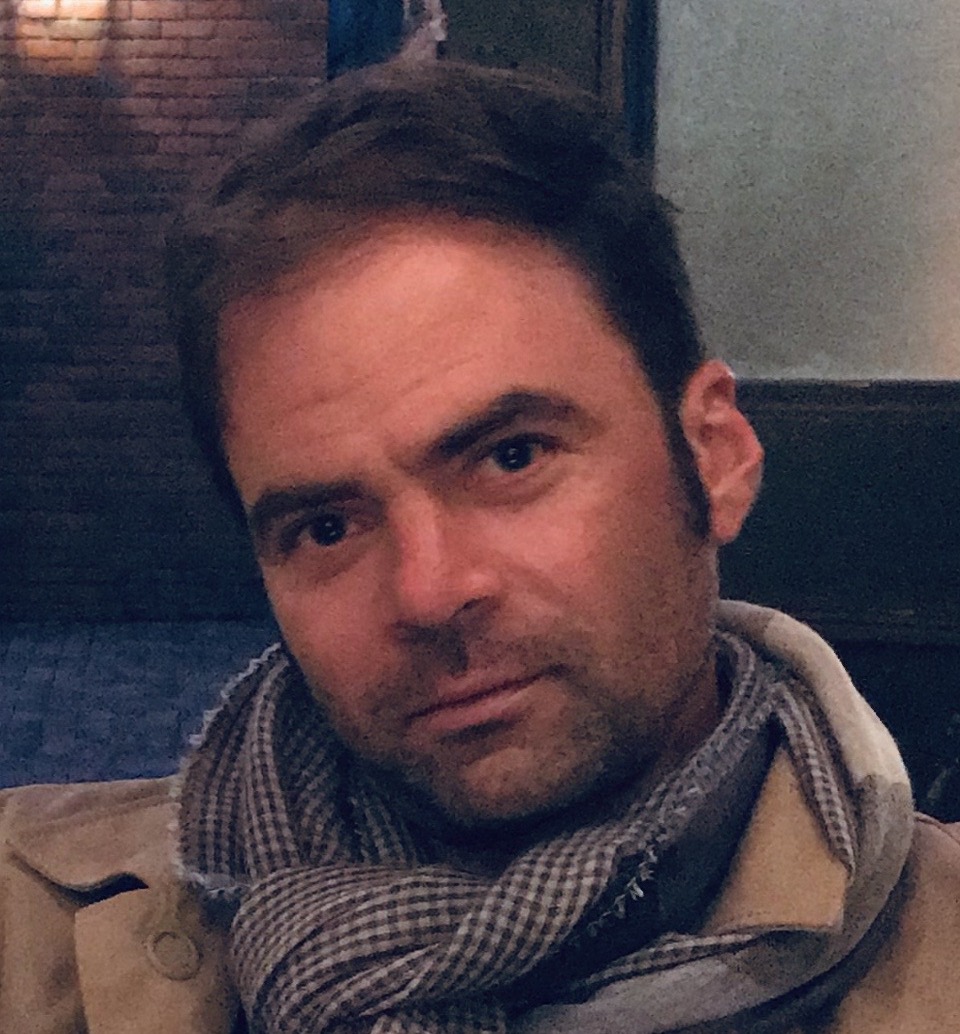 Thomas J. Adams, Ph.D.
Associate Professor, Department of Integrative Studies Interdisciplinary Studies

---
Education
Ph.D., History, University of Chicago

M.A., Social Sciences, University of Chicago

B.A., History and Women's Studies, Tulane University
---
Teaching Philosophy
My teaching philosophy begins from three interrelated commitments:
A recognition and affirmation of the diverse knowledge and experience everyone brings to the classroom and our collective learning environment.

A desire to motivate in students a sense of the value--personally, ethically, and professionally--of a rigorous and scholarly approach to understanding the complexities of the worlds they inhabit

A belief that effectively interpreting the world means actively engaging with it.
I have been appointed in History, Interdisciplinary Studies, American Studies, and Urban Studies departments and have taught in programs in African-American Studies, Human Rights, Law, Political Economy, and Women and Gender Studies as well. My classes at USA reflect this inter- and multidisciplinary background and seek to give students opportunities to engage with a variety of disciplinary, empirical, and theoretical perspectives and apply these to the interpretive problems that most interest them.
---
Research
I am a scholar of contemporary and historical American social, political, and cultural life with a particular interest in understanding how various kinds of social inequalities have been produced and at times overcome. My research ranges across a variety of spatial and temporal contexts with foci on the history and present of American labor, political economy, racial and gender ideologies, regionalism, and social movements and particular attention to urban and Gulf South contexts.
Some recent work includes: a book on the concepts of authenticity and exceptionalism as they relate to the study of New Orleans; a forthcoming (March 2023) article in the American Historical Review on the municipal politics of public history; a chapter in the 2020 volume Neoliberal Cities: The Remaking of Postwar America on privatization, low-waged service work, and postwar urbanism; and a more creative essay in Overland Literary Journal considering the relationship between an Australian painting, Mardi Gras ritual, globalization, and ecological catastrophe.
My current work includes completing a book on the history of the "service economy" and American inequality. I am also researching longer term projects on labor, migration, and urban life in the Gulf South from Reconstruction through the Civil Rights era and a synthetic volume rethinking the history and present of work via the forms of compulsion.
While a historian by training and theoretical inclination, I have regularly published work with scholars from a variety of disciplines including anthropology, ethnomusicology, literary studies, political science, sociology, and urban planning.
---
Outreach
My research also includes a variety of public history and engaged social research projects at the grassroots, university, non-profit, and governmental levels. I currently serve as senior consulting research advisor for Monument Lab, a non-profit public art and history studio that fosters critical conversations around monuments and public memory. My work with Monument Lab has included historical advising and editing for the forthcoming podcast, Plot of Land, that tells stories of land use and inequality in the US.
From 2020-2022 I was the co-chair of the panel of scholarly experts that advised the New Orleans City Council Street Renaming Commission in their work rededicating more than forty streets and parks that previously honored men who committed treason against the United States and fomented rebellion against the Constitution. To our knowledge this is the largest attempt as yet undertaken to reimagine an urban landscape of commemoration.
During my time as a faculty member at the University of Sydney I frequently appeared on tv and radio in Australia to discuss American political and social issues and regularly wrote research-based opinion essays in Australian and international publications. I continue to write essays for popular fora and occasionally still do media commentary for Australian outlets.
---
Biography
After receiving my Ph.D. at the University of Chicago I returned to the Gulf South on a Mellon Fellowship and later an American Council of Learned Societies Fellowship at Tulane University. In 2014 I took up a permanent faculty position at the University of Sydney and spent eight years at Sydney's United States Studies Centre and History Department where I remain an honorary faculty member and continue to work with Ph.D. students. I have been especially fortunate to have been awarded research fellowships that have allowed me in live in France and Germany and work closely with a variety of diverse scholars from around the world.
When not teaching or trying to write, I love to take long backpacking and canoe trips, cook, and play with my sweet dog Lu. I'm an oft-suffering New Orleans Saints fan and general fan of basketball and soccer more generally.
---
Courses
TBD