Wiese Distinguished Lecture Series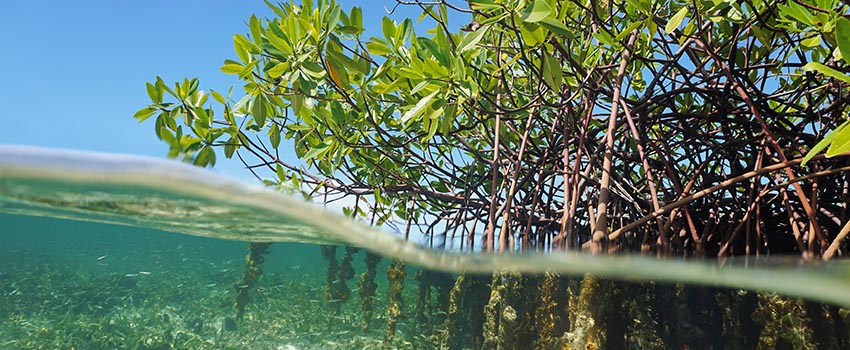 Pete and Marty Wiese were long-time residents of Fairhope, Ala., and much-loved by their community and active supporters of environmental and educational causes. They endowed the Wiese Distinguished Lecture Series with the mission of bringing preeminent scientists to the University of South Alabama and the Dauphin Island Sea Lab so that they may share their expertise with the public, faculty and students. We are grateful for the opportunity to honor their legacy of intellectual inquiry and wise stewardship of our environment through this lecture series.
Upcoming Events
Chris Fischer: Great Whites for a Great Future
THURSDAY, APRIL 21 | 6:30 PM (CT)
In-person: MacQueen Alumni Center
Via Zoom: Click here
Please join the University of South Alabama School of Marine and Environmental Sciences and the USA Foundation for the Wiese Distinguished Lecture Series featuring Chris Fischer, an expedition leader and founding chairman of OCEARCH.
Fischer's expeditions have advanced science surrounding the life history of white sharks and other giants of the ocean. He has facilitated millions of dollars in global ocean research, supporting the work of nearly 200 scientists from 87 international and regional institutions. His OCEARCH team is able to uncover breeding areas, feeding areas, migratory corridors and birthing sites of the vulnerable apex species. This groundbreaking research has been televised and reported in more than 178 countries and 29 languages. Through OCEARCH, Fischer and his team work with Heads of State, lawmakers, policymakers and conservation organizations to ensure a robust future for sharks based on the data collected.
The Wiese Lecture will be held Thursday, April 21 at 6:30 PM (CT) in person at the University of South Alabama MacQueen Alumni Center, 100 Alumni Drive, Mobile, AL 36608. Individuals also have the option to attend virtually via Zoom by clicking here.