Graduate Students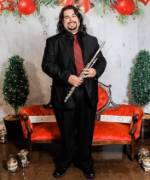 Jean Pierre Arditi
Advisor: Littlefield
Jean-Pierre is a dual master's student in biology and forensic psychology. His research interests are in molecular psychopathy and neurodegeneration. Currently, Jean-Pierre is looking at stochastic expression of neuronal subset in response to behavior for behavioral mapping. He is also looking at the effects of neurodegeneration specifically Parkinson and Alzheimer's disease and how they affect neuronal signaling pathways associated with behavior using C. elegans.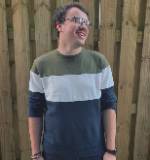 Darrien Caudle
Advisor: Henning
Darrien is a graduate student returning to USA after acquiring his BS in Biology with a minor in Marine Sciences. For his thesis, Darrien is conducting biology education research that focuses on understanding instructor perceptions and hesitations regarding the implementation of ideologically aware content and materials into introductory biology curriculum. Looking towards the future, he hopes to continue to further his education, while participating in ecological or sociological research that is directed towards benefiting individuals, society/populations, and institutions/ecosystems as a whole.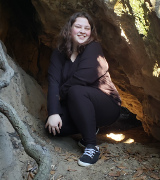 Katalina Cunningham
Advisor: Perez
Katalina is a Biology Masters student. She received her B.S. in Biological Sciences from Florida State University. She is interested in animal behavior and species interactions. She will be working with Eastern Bluebirds.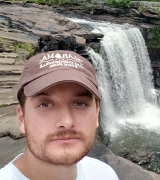 Ayaan Dani
Advisor: McCreadie
Ayaan is a Masters student researching the distribution and relationship of ticks and spotted fever rickettsiosis. He will investigate this by collecting, identifying, and testing ticks from Alabama State Parks in hopes of shedding some light on how people contract these diseases. In the future, he hopes to pursue a PhD in Entomology and instruct as a college professor!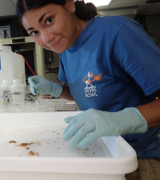 Penny Demetriades
Advisor: Ní Chadhain & Kiel Reese
Penny is utilizing molecular microbial source tracking techniques to investigate sources of pathogens and contaminants to Mobile Bay. She is interested in studying anthropogenic influences in coastal habitats, with the goal of improving community and ecosystem health.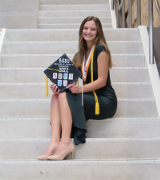 Bailey Hettinger
Advisor: Hermance
Bailey is a Master's student in Biological sciences focusing on vector-borne diseases as a partial member of the microbiology department. In Dr. Hermance's lab she works with ticks and their associated viruses including how these viruses function in a vector for effective transmission. This project includes work with Severe Fever and Thrombocytopenia Syndrome Virus and Haemaphysalis longicornis ticks. Her career aspirations are to continue her education toward a Ph.D. and eventually work into a public health position. Outside of academia, she enjoys the outdoors by running, snowboarding, kayaking, swimming, or just reading a good book on the beach.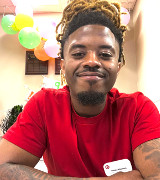 Jha'Korreghan Johnson
Advisor: Tran
Jha'Korreghan is a first semester MS student that recently graduated from South with a Bachelor in Biology and currently conducting research with Dr. Tuan Tran. We explore the interactions between plant-microbes and pathogens, in order to identify key properties in the plant's resilience to disease.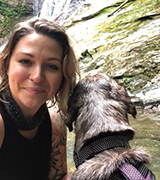 Jessica Moodie
Advisor: Perez
Jessica is a second year Masters Student in Biology with the end goal of being a Wildlife Biologist. Being born and raised in the Smokies, she has developed a love of nature and it's inhabitants. She has been focused on veterinary medicine for the last 10 years and is now back in academia with a focus on neuroendocrine responses that are associated with seasonally, opportunistic breeding birds.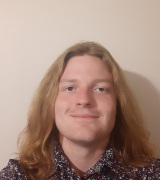 Zacc Ramm
Advisor: Frost
Zacc is a Master's student studying how biodiversity is generated and maintained within the Southeastern US. He is interested in determining the role that hybridization plays in these processes, as well as how hybrids can serve as a record of past climate processes.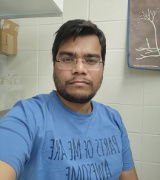 Md Arafat Rashid
Advisor: Mata
Md. Arafat Rashid is an international student in our Master's thesis track program. He's from Bangladesh and did his BSc. in Genetic Engineering & Biotechnology. His thesis project is endophytic fungal presence in aquatic plants, specifically in one of the native tape grass variants of Alabama. He is looking forward to identifying these species living inside the aquatic plants and in a broader sense how this relationship impacts the coastal/ marine ecosystem.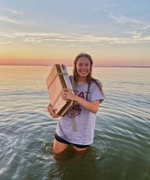 Kaitlyn Sampson
Advisor: Frost
Kaitlyn is a Masters student looking at the ecological role that Potamogeton floridanus (a hybrid species of Pondweed) plays in its riverine ecosystem. I am interested in understanding how P. floridanus could possibly be used in conservation, restoration or management projects or how we can better use hybrid species like it in related studies.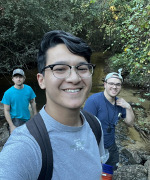 Carlos Sankone
Advisor: McCreadie
Carlos is a Masters student is focused on determining if stream insect diversity in coastal Alabama changes over time. If they do, then why? Carlos will investigate primarily environmental factors, such as climate change and land-use, that may highlight the need for ecosystem conservation of our coastal streams
Daniel Servos
Advisor: Ní Chadhain & Venkiteshwaran
Daniel is a first year graduate student continuing their education after receiving a Bachelor's degree in Biology from USA. He was instilled with an interest for the world around him from a young age and is part of what drove him to obtain the rank of Eagle Scout. His scientific interests extend to microbiology, enzymes, and cellular proteins. His thesis research is looking into bacterial membrane proteins and their possible uses to remove contaminants such as nitrates and other compounds from polluted water as well as possible ways to recover them for ecosystem health.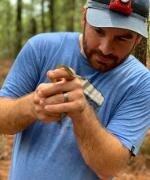 A.J. Stewart
Advisor: Strickland
A.J. Stewart is a graduate student majoring in biology with a B.S. in Biological Science, as well as a B.A. in Mass Communication, both from The University of Southern Mississippi. He is researching the ontogeny of venom in rear-fanged snakes, focusing on the garter snake genus (Thamnophis) by using transcriptome data collected from captured and housed wild specimens. This research hopes to illustrate the ecological importance of venom in poorly studied species, as well as provide further insight into the phylogeny of a model research clade.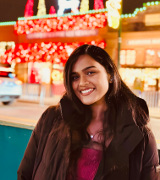 A S Parimala Telagathoti
Advisor: Mata
A S Parimala Telagathoti. I belong to the Southern part of India. I have completed my Bachelor of Medicine and Bachelor of Surgery(MBBS) in India. Worked as a general physician for a year and moved to the United States. I wanted to change my field from clinical to non-clinical and started my MS Biology at the University of South Alabama aiming for a Bioinformatic Career path. Along with Dr. Mata, Dr. Sherman and Dr. Jason helped me a lot in finding my career path. As a non-thesis student, I aim to get into a gene sequencing company as a bioinformatician. I want to set an example for many international students who are interested in the sciences.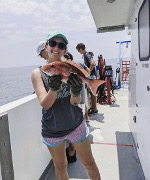 Chelsea Thornton
Advisor: Henning
Chelsea is studying how disturbance and nutrient addition in coastal dunes impacts ghost crab burrowing density and morphometrics. She is interested in studying how coastal habitats and organisms change with growing pressures of climate change and coastal development to use the information to drive coastal conservation and restoration efforts.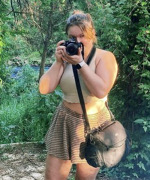 Kelsey Taylor
Advisor: Mata
Kelsey is a second year non-thesis Master's student interested parasitic organisms, particularly ones found in canines and felines. I am also interested in environmental studies of cause and effects of climate change.