Graduate Students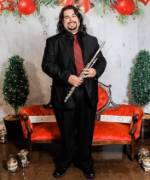 Jean Pierre Arditi
Advisor: Littlefield
Jean-Pierre is a dual master's student in biology and forensic psychology. His research interests are in molecular psychopathy and neurodegeneration. Currently, Jean-Pierre is looking at stochastic expression of neuronal subset in response to behavior for behavioral mapping. He is also looking at the effects of neurodegeneration specifically Parkinson and Alzheimer's disease and how they affect neuronal signaling pathways associated with behavior using C. elegans.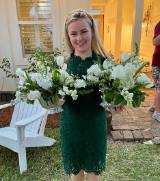 Alis Barker
Advisor: Mata
Alis is a Master's student in Biology. Her interests include the pathology of myofibrillar myopathy in humans, and she intends on obtaining a medical degree. Her current research work in the Littlefield lab involves muscle structure and physiology in C. elegans, with emphasis on confocal microscopy and high-resolution imaging of the developmental processes of myofibrils and their regulatory gene complexes. In her free time, she enjoys diving and visiting Dauphin Island, Al.
Caroline Barnes
Advisor: Major & Sherman
Caroline is a second year Masters student in biology with an interest in photosynthesis and the complex molecular mechanisms of photosynthetic adaption in extreme environments. Her current project is focused on extremophilic green algae and how their physiology changes when exposed to varying environmental conditions and then identifying which proteins are playing a role in the changing physiology.
Stephanie Bulls
Advisor: Sherman & Glaberman
Stephanie is interested in studying how species react to diseases and pathogenic pressures on an evolutionary scale. Her current project investigates the mechanisms that allow some species to grow large and live long. She uses computational genomics and live cell work to look for novel anti-aging and tumor suppression mechanisms in these large, long-lived species.
Dawn Canterbury
Advisor: Chupp & Strickland
Dawn is a Master's student working on disease prevalence, immune system gene diversity, and urban ecology of gopher tortoises (Gopherus polyphemus) in Southwest Alabama. When Dawn isn't "noodling" for gopher tortoises, she enjoys fishing, hiking and crocheting with her cat.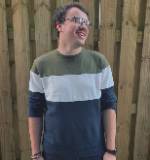 Darrien Caudle
Advisor: Henning
Darrien is a graduate student returning to USA after acquiring his BS in Biology with a minor in Marine Sciences. For his thesis, Darrien is conducting biology education research that focuses on understanding instructor perceptions and hesitations regarding the implementation of ideologically aware content and materials into introductory biology curriculum. Looking towards the future, he hopes to continue to further his education, while participating in ecological or sociological research that is directed towards benefiting individuals, society/populations, and institutions/ecosystems as a whole.
Getty Hammer
Advisor: Major
Getty is a Master's Student studying the biology and ecology of vascular plants. My research is focused on vascular plant community ecology in the Mobile-Tensaw Delta. By investigating historical and current shifts in plant community structure in the Delta, I hope to provide further evidence for global climate change and meaningful methods of conservation in coastal wetland communities
Falon Humphries
Advisor: Ni Chadhain
Falon is a second year Master's student working on microbial source tracking in Mobile and Baldwin counties. Falon works to find the sources of microbial contamination in local bodies of water with molecular and culture based isolation methods. This data is used to influence water quality management and policy. Falon earned a Bachelor's degree in Biology from Spring Hill College.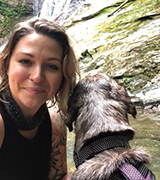 Jessica Moodie
Advisor: Jonathan Perez
Jessica is a first year Masters Student in Biology with the end goal of being a Wildlife Biologist. Being born and raised in the Smokies, she has developed a love of nature and it's inhabitants. She has been focused on veterinary medicine for the last 10 years and is now back in academia with a focus on neuroendocrine responses that are associated with seasonally, opportunistic breeding birds.
Madison Nelson
Advisor: Henning
Madison is a dual Master's student in Biology & Education programs that is exploring how visible and hidden student identities drive in-class dynamics across Biology courses at South Alabama, Auburn University, Tuskegee University, and CSU Chico.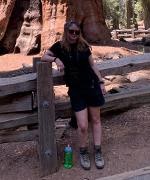 Emily Newman
Advisor: Henning
Emily is a Master's student studying recovery and resilience of coastal sand dune plant communities on the west end of Dauphin Island. She is interested in determining the role that mycorrhizal fungi play in the recovery process of dune plant communities following a disturbance event, as well as the role they play in building a resilient ecosystem in an ever-changing environment. Emily hopes to utilize plant-fungal symbiosis to influence future coastal dune restoration practices.
Gabrielle Prince
Advisor: Littlefield
Gabrielle is a Master's student in biology at the University of South Alabama. Her research interests include molecular biology and muscle physiology. Her current research project focuses on visualizing the conformation of the giant, elastic protein Titin during contraction and relaxation of the body wall muscles in live C. elegans worms.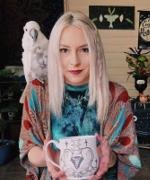 Amanda Price
Advisor: Perez
Amanda Price is a first-year graduate student at the University of South Alabama. I am returning to South where I previously completed my bachelor's in biology and a minor in studio art. My areas of interest include the behavior and ecology of Eastern Bluebirds (Sialia sialis) in southeastern Alabama. I am also interested in the physiology and cognitive ability of birds. My other pursuits include pottery, mountain biking, and spending time with my Umbrella Cockatoo, Sugar.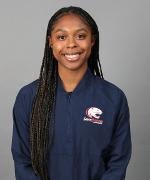 Ariana Ruffin
Advisor: McCreadie
Ariana is a student-athlete pursuing her masters on the non-thesis track. Ariana is on the pre-med track and plans on using her Masters degree to help with medical school after graduation. Ariana's long-term plan is to enter sports medicine or Gynecology and Obstetrics. She is originally from Philadelphia and enjoys watching scary movies, trying new restaurants and cooking/baking.
Michael Russell
Advisor: Littlefield
Michael is Master's student studying muscle assembly and contractile dynamics using the nematode C. elegans as a model organism. He wants to relate his findings to other muscle studies that are trying to find ways to treat muscle related diseases, and muscle dystrophy in older adults.
William Sterret
Advisor: Henning
William is a Masters student is interested in introduced plants, wetland plant habitats, and their microbial symbionts. William is looking at the drivers of introduced plant species across the Three Mile Creek watershed.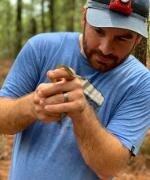 A.J. Stewart
Advisor: Strickland
A.J. Stewart is a graduate student majoring in biology with a B.S. in Biological Science, as well as a B.A. in Mass Communication, both from The University of Southern Mississippi. He is researching the ontogeny of venom in rear-fanged snakes, focusing on the garter snake genus (Thamnophis) by using transcriptome data collected from captured and housed wild specimens. This research hopes to illustrate the ecological importance of venom in poorly studied species, as well as provide further insight into the phylogeny of a model research clade.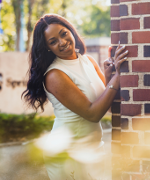 Daja Thomas
Advisor: McCreadie & Perez
Daja is a pre-dental student pursuing her Masters of Biological Sciences degree at the University of South Alabama. She currently serves as the graduate assistant for the Office of Student Affairs and Greek Life, where she works to increase student diversity and connect marginalized communities with the proper resources. Daja is interested in the study of oral placodes and maxillofacial reconstruction. After completing her Master's degree, she plans to pursue a Doctorate degree in dentistry and provide oral health education and resources to underserved populations. .
Chase Tirman
Chase is a Masters candidate and also studying Medicinal Biochemistry through a graduate post-bacc at University of Mississippi Medical Center. My overall goal is a career in medicine, but my research interest are in the Biochemistry and cellular/molecular biology fields. I previously worked in a research lab studying DNA Polymerase delta and the role of its [4Fe4S]cluster. Recently I have found an interest in Bioinformatics and I am looking forward to possibly exploring that avenue for future directed studies.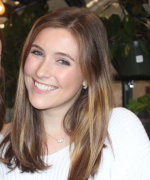 Madison Wright
Advisor: Ni Chadhain
Madison is a first year non-thesis Master's student interested in clinical microbiology, pathophysiology, and disease. She is focused on courses and opportunities that will further prepare her for a career in healthcare. Madison received her Bachelor's degree in Microbiology with a minor in French from Auburn University.