Website Maintenance Checklist
---
Posted on May 2, 2017 by Webmaster
Webmaster
---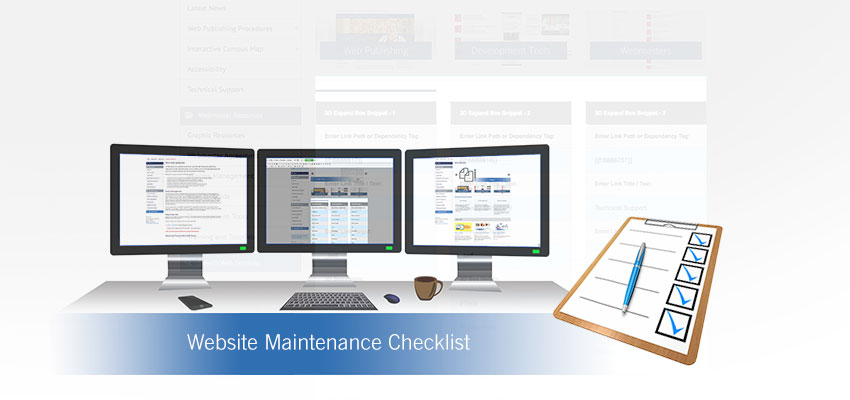 ---
Use the following checklist for building and maintaining your website:


Each page has been updated, condensed, or deleted.
All information on the website is up-to-date or accurate.
All contact information is correct and accurate.
Spelling and grammar has been checked and is correct.
All images have alt tags (image descriptions) that make sense.
All images in slideshows/galleries have accurate descriptions.
All links are descriptive (No "click here").
All header H tags are ordered/nested properly.
No links to unfinished, under construction, or coming soon pages.
All videos (embedded or linked) have been captioned.
All unused or unwanted pages, images, and files have been deleted.
Any old version of pages have been removed (i.e. index-1.html, index-old.html, etc).
---
---