First Look
To start developing your page, you will need to browse out to your directory path which will be provided to you by web services. Click on the copyright symbol under the USA logo at the bottom, left-hand side of the page. Use your LDAP credentials to log in.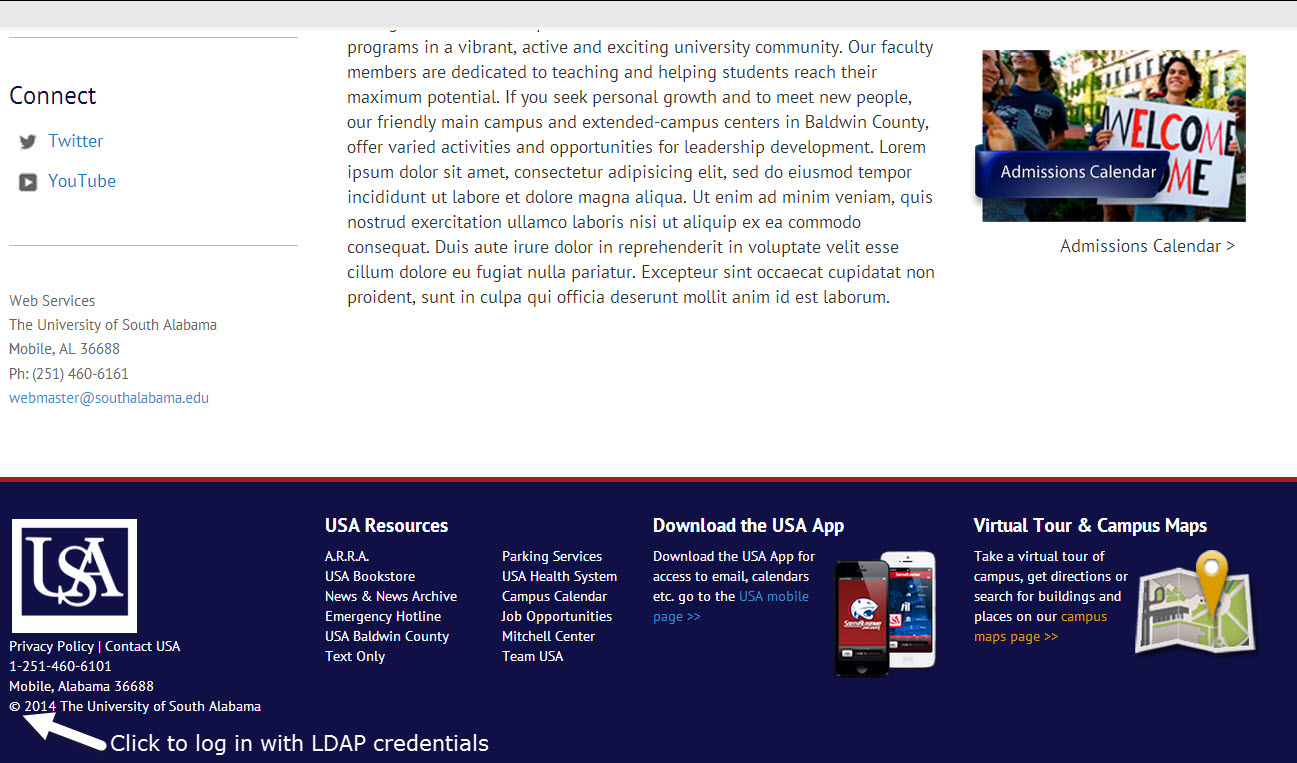 At the top of the page, you will see two tabs labeled dashboard and content.
The dashboard is where you manage your work queue. It acts as a mailbox in order to facilitate the sending and tracking of pages for approval. You can also communicate with each other within the application by composing a new message, and you can see pages you have submitted to other users listed and tracked in the outbox.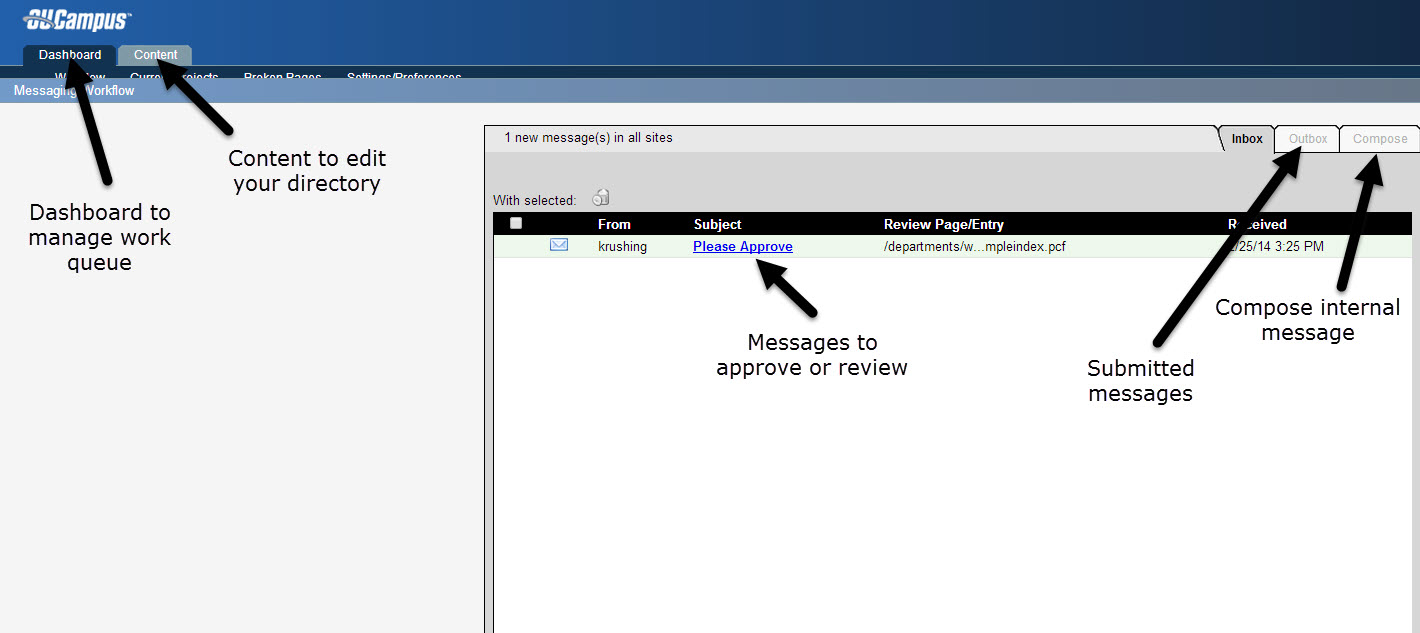 The content tab is where you will edit the pages and content of your directory.