Forming a New Student Organization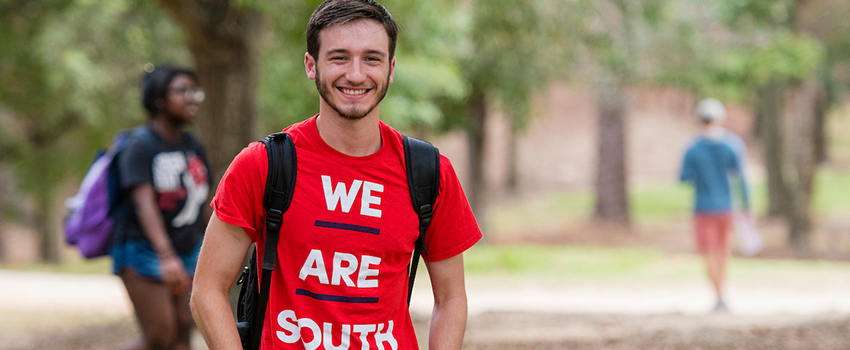 The University of South Alabama is committed to the development of student organizations and organizational leaders and members. The addition of new student organizations enhances the campus community and provides more opportunities for students to become involved and participate in activities that support their interests. The process for becoming a new student organization is consistent among all organizations.
Procedure for becoming a Registered Student Organization at USA
Make sure to check out our guide to Application for New Student Organizations.
Review organization policies
Become familiar with institutional policies, specifically student organization policies for officers, advisors, and activities, to ensure that the proposed organization will adhere to expectations for the entire USA community.
Recruit members and select officers
Students are permitted a grace period in which they have access to facilities and services to recruit members. Please review the Flyer Posting Policy and follow the rules regarding flyers on campus. In order to be considered for recognition, groups are required to have at least 10 members (a valid J# for each member is required on the application).
Secure an advisor
Enlist a faculty or staff member as an advisor for the organization. Additional advisors may be obtained as necessary. The advisor needs to sign an Advisor Agreement (see "Advisor" section). This will need to be sent to the Office of Student Activities once the application is submitted.
Create a constitution
Work with the members, officers, AND advisor to create a constitution and bylaws. Model of a Constitution
Complete the online application.
Submit the group's constitution, bylaws, and advisor agreement to the Office of Student Activities
The Student Organization Committee (SOC) will review the group's information at their next scheduled meeting. You will be contacted within 5 business days about the status of your organization. The SOC may approve your constitution, approve the constitution with revisions, request that the organization revise the constitution and resubmit for further review, or not approve a new organization. If changes are requested, you will have 14 days to resubmit them to Student Activities. Once these are received, you will again be given an updated status.
Once you have been approved, the organization will be formally recognized as a Registered Student Organization and will be accountable to regulations set by the University and Student Government Association, as well as eligible for the rights and privileges of a Registered Student Organization.
Organizations may be eligible for funding from the Student Government Association after the organization has been registered for 3 full semesters.
Note: The time it takes for the entire process to occur will depend on how many organizations the Student Organization Committee must review. During any step in this process, individuals from the organization can contact our office to check on the status of their application.