Research Forums
Links to the Zoom recordings of open forums on research during the coronavirus pandemic, hosted by the Office of Research and Economic Development.
Research and coronavirus updates. Land resources for faculty research (Blakeley Bluff, Bedsole Foundation land, and Big Creek Lake). Reminder of internal funding deadlines for Faculty Development Council programs. Reminder of fall limited submission deadlines. Faculty and student opportunities with Universidad San Francisco de Quito. The NSF I-Corps program. Effort reporting update. Licensing for non-medical research use of controlled substances. Interlibrary loan.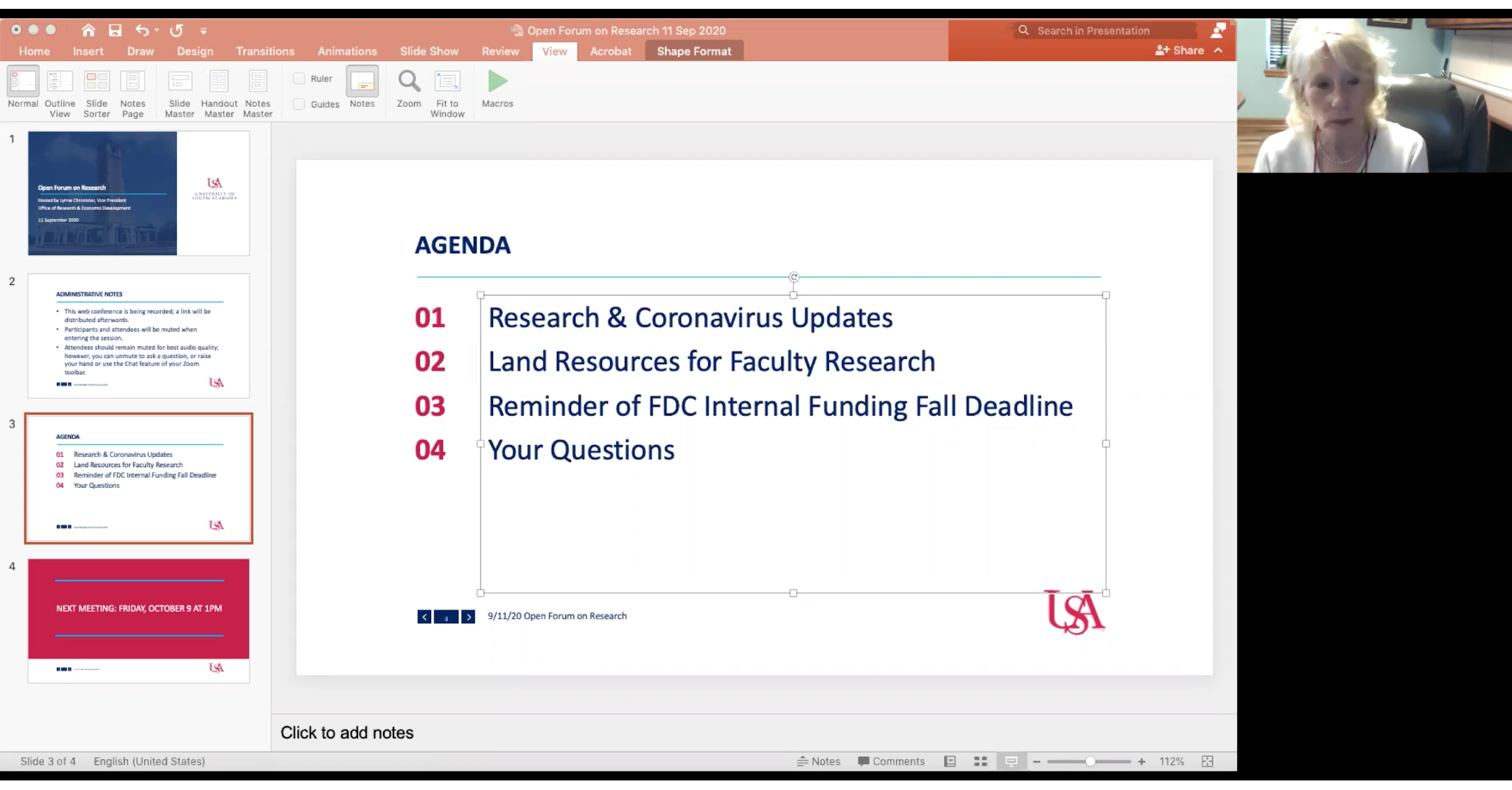 Discussion of process to approve undergraduate students working in labs. Reinforcement of the need for thorough documentation of work being conducted on federally-funded projects. New conflict of interest policies and online reporting system. New research security questions in Cayuse, and potential issues of using TikTok. Research forums will now move to once a month.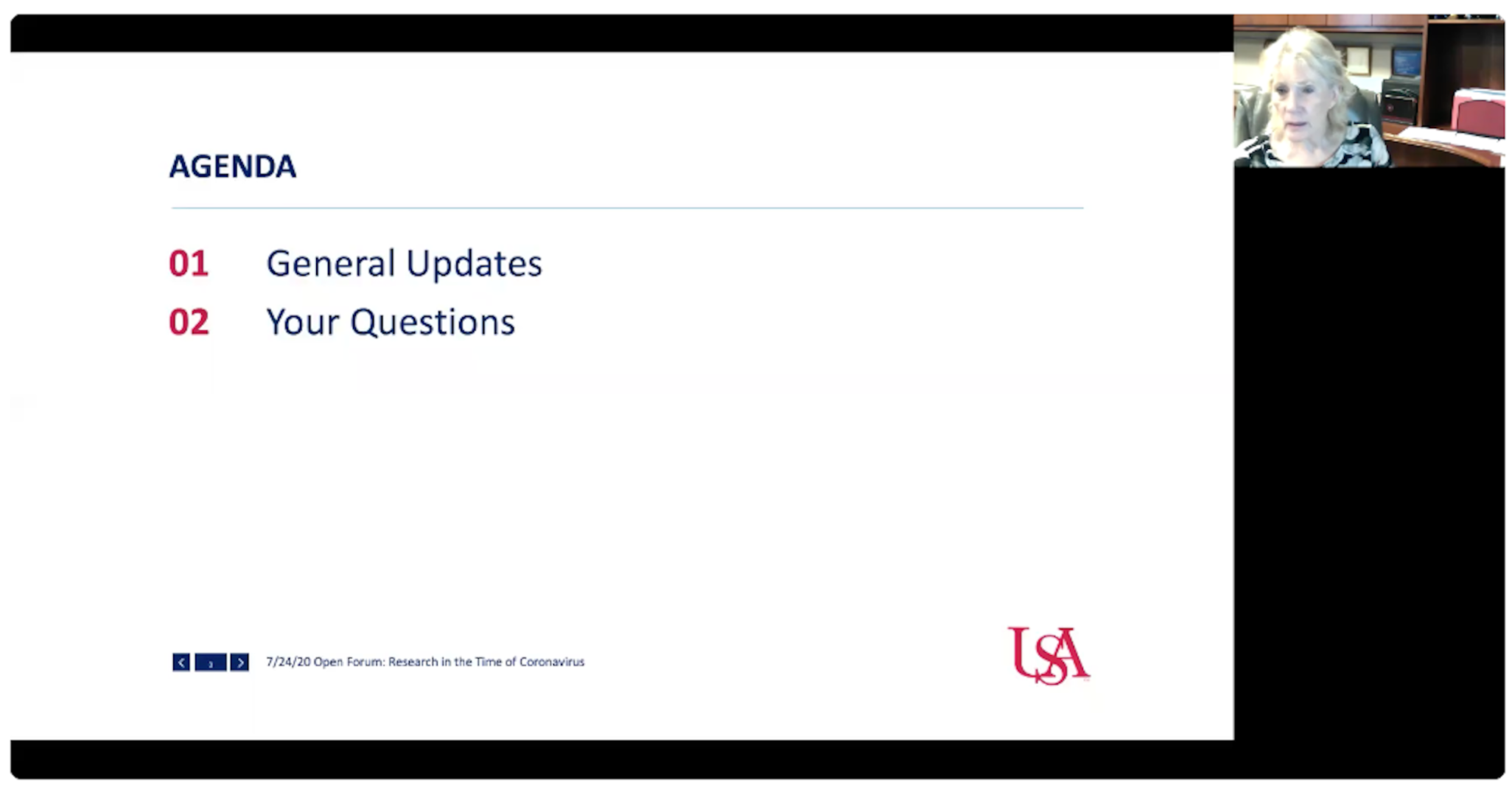 Discussion of the ORED memo released this week about the university's decision to reject the flexibilities offered in OMB memo 20-26.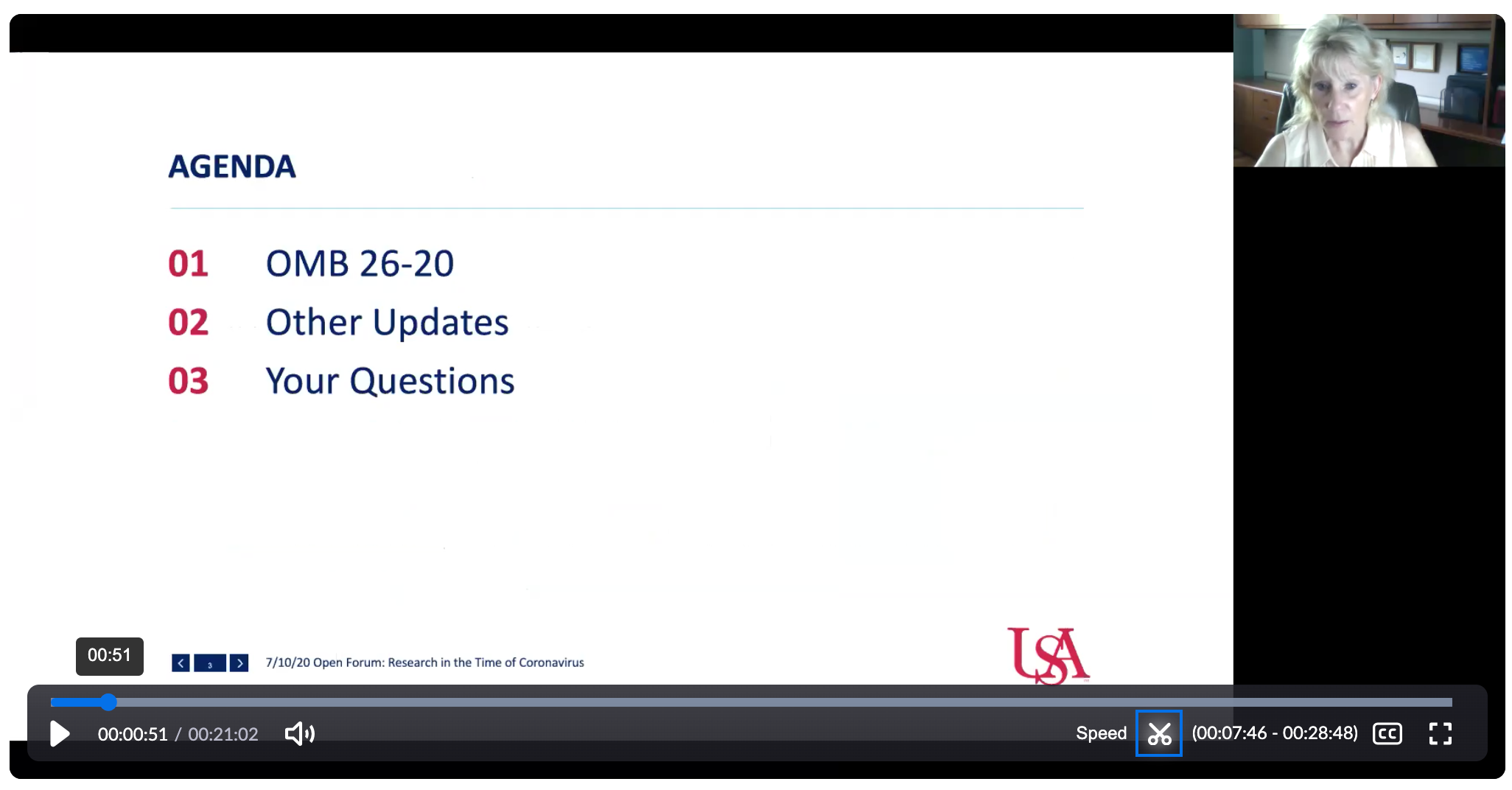 Primarily discussion of the revised OMB memo released this week.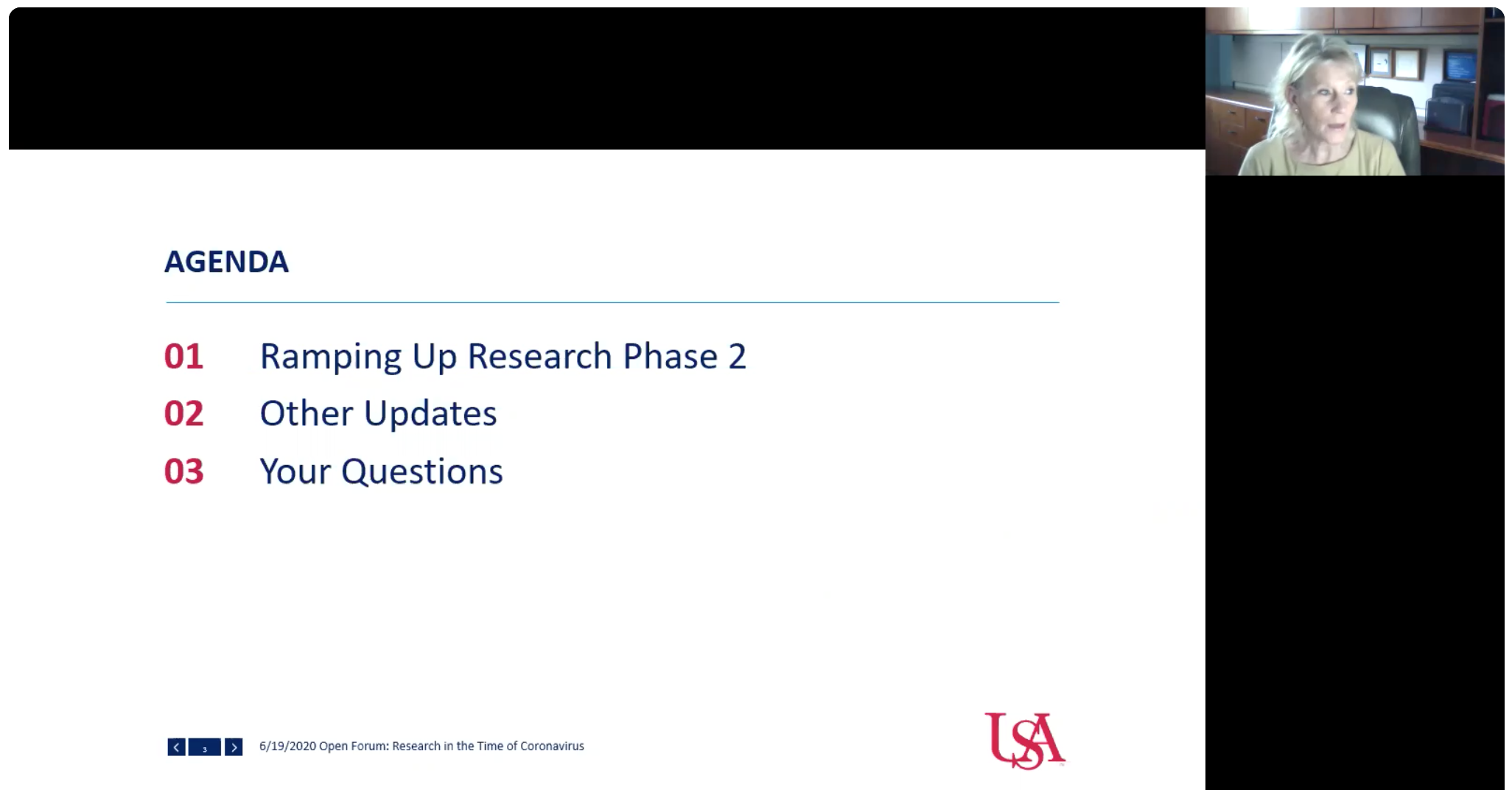 Discussion of research-related travel, Phase 2 of ramping up research, and other questions.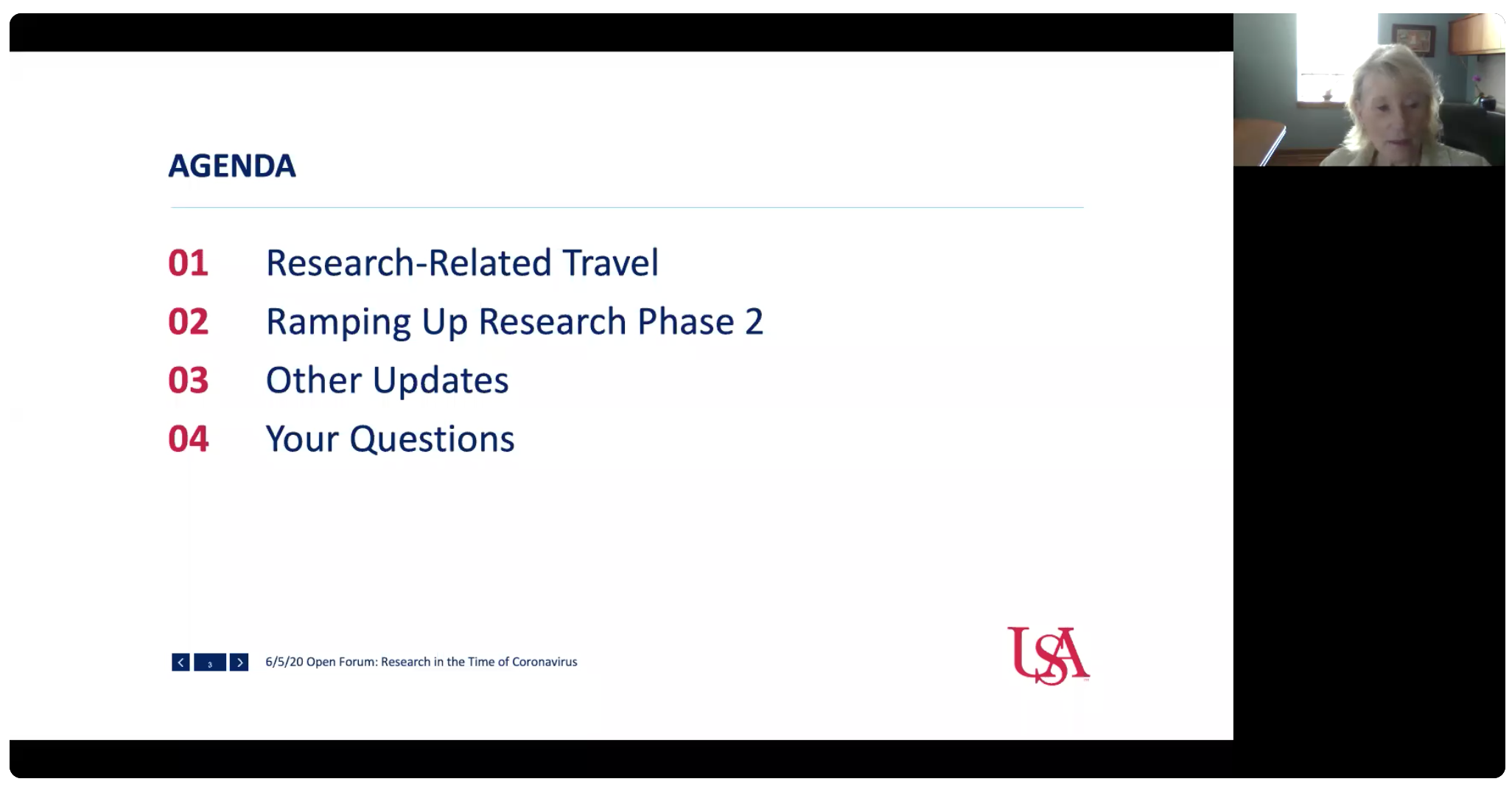 Discussion of summer salary, the university plan to ramp up research, and a new proposal editing service.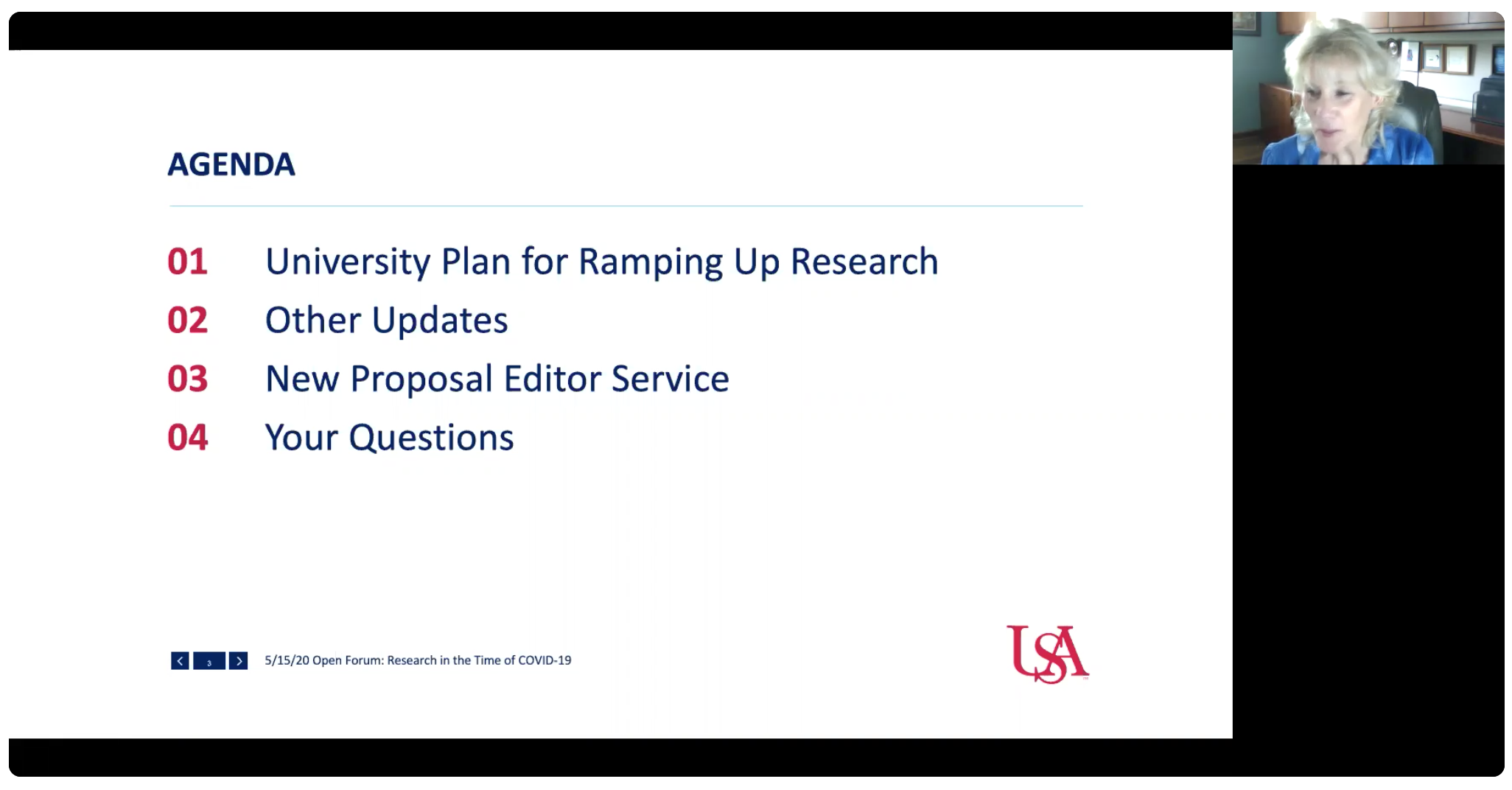 Discussion of summer salary and effects on existing funding, an announcement about coronavirus-related proposal submissions and IRB applications, and Q&A.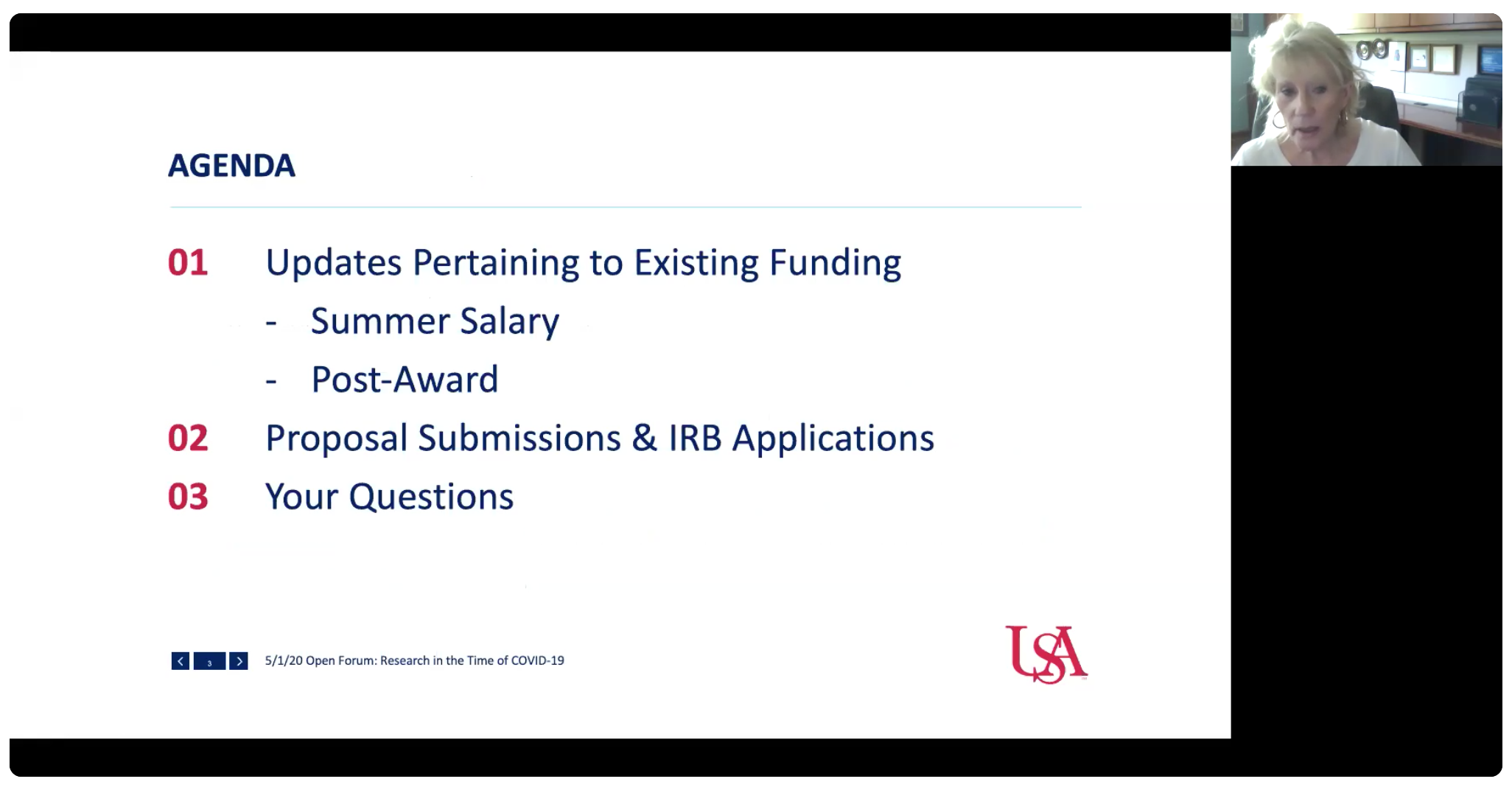 Discussion of summer salary, effort reporting, documenting donations of PPE equipment, an update on industry collaborations for local PPE manufacturing, and Q&A.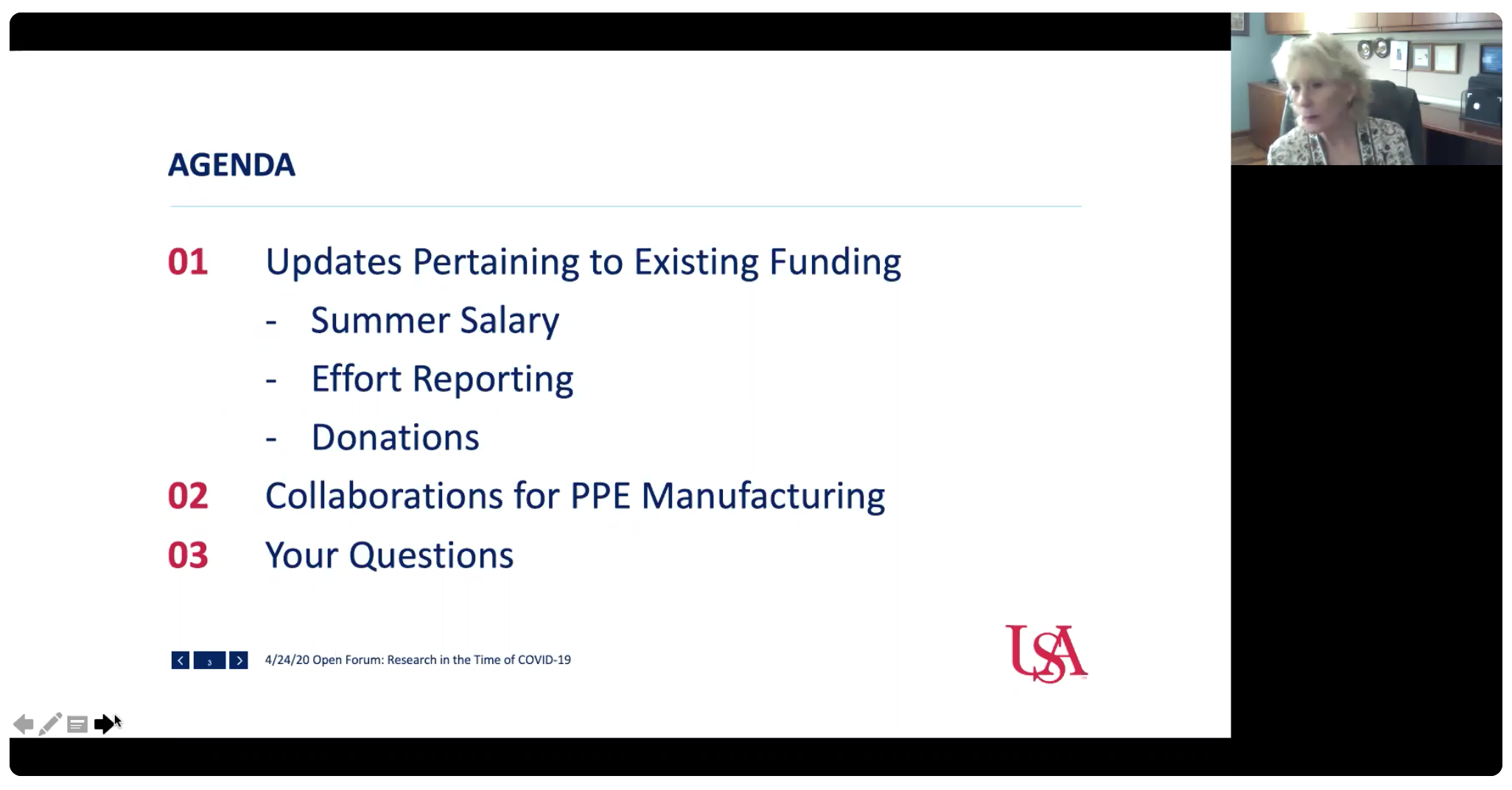 Updates on issues pertinent to existent funding, a review of selected funding opportunities related to the coronavirus, and Q&A.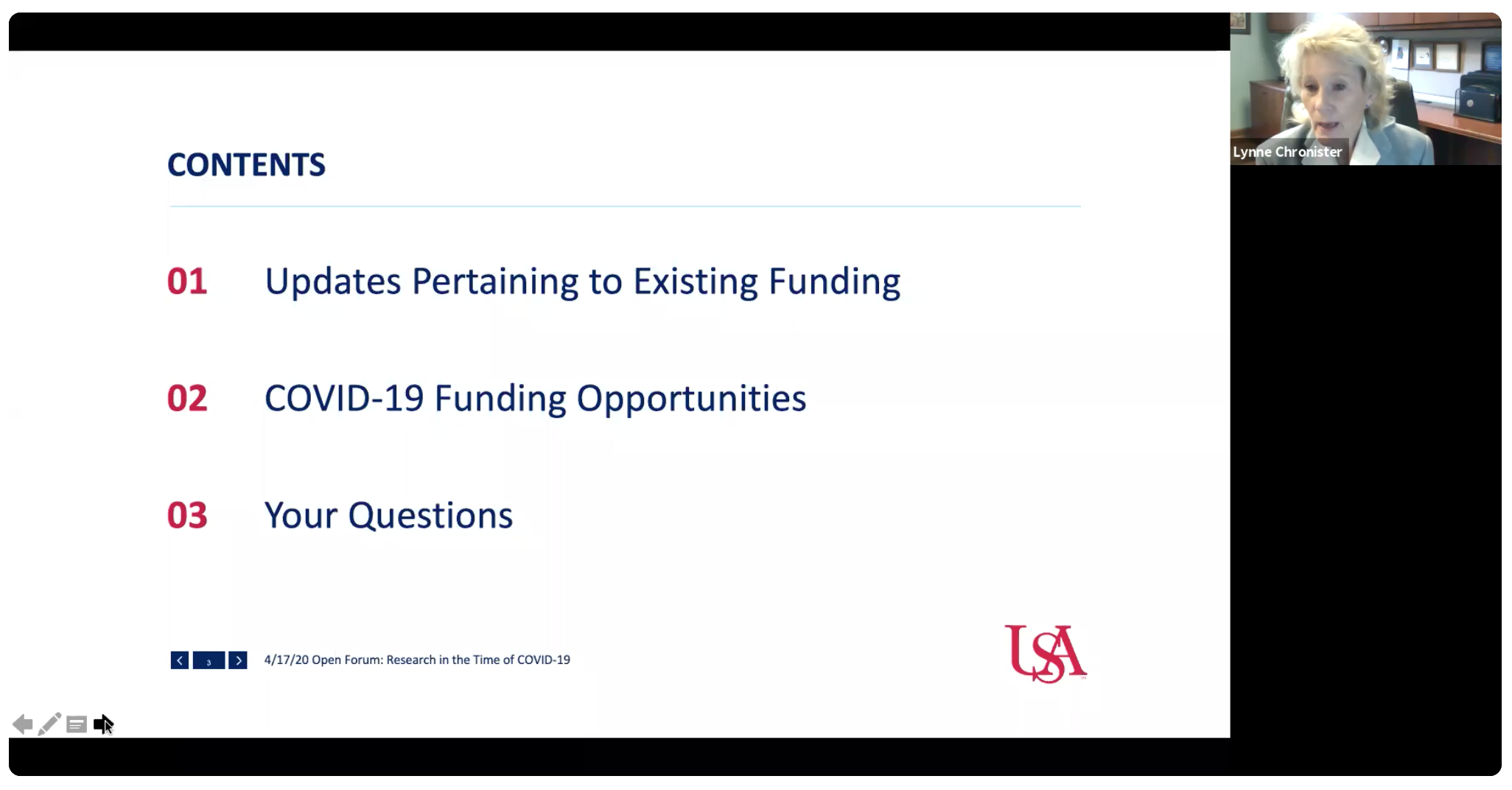 A review of issues surrounding existing funding, general information about funding opportunities related to the coronavirus, and Q&A.