Social Justice Research Initiative Awardees
Launched in 2020, the Social Justice Research Initiative is jointly sponsored by the Office of Research and Economic Development; the Office of Diversity, Equity, and Inclusion; the Office of Development and Alumni Affairs; and the Division of Academic Affairs. The awards support faculty research efforts on social justice in the following areas: social stratification, environmental justice, racial equity, and health disparities.
Read more about the initial cohort of awardees.
2021-22 Awardees
---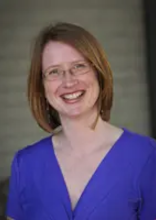 Dr. Susan Gordon-Hickey
Interim Dean
Pat Capps Covey College of Allied Health Professions
"Improving Cultural Competence of Entry Level Allied Health Providers"
Abstract: The goal of this pilot study is to improve the knowledge and attitudes of students enrolled in Allied Health Professions clinical programs with regard to race, racial injustice, social determinants of health in the United States, and implicit bias, in order to positively impact the healthcare delivery and healthcare outcomes for patients served by graduates from the Pat Capps Covey College of Allied Health Professions clinical programs. Students from at least 2 graduate-level Allied Health programs will participate in interprofessional teams. A pre-test/post-test design will be used with an educational intervention. The educational intervention will include reading, lecture, application of acquired knowledge through a standardized patient experience, and reflection activities to encourage reflection on the target knowledge and skills. We aim to expand this to a comprehensive cultural humility program for USA Health Professions students to include topics of race, ethnicity, gender, religion, sexual preference, and socioeconomic status.
---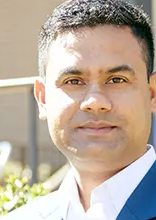 Dr. Delwar Hossain
Associate Professor, Department of Communication
College of Arts and Sciences
"Partisan Media as Enhancers of Belief Gap: The Coverage of the anti-Critical Race Theory (CRT) bills in the Media"
Abstract: Mass media, and social media in particular, have the immense power to create awareness around political issues and enact meaningful changes in a society that has been unjust for Blacks and other minorities for so long. Most recently, cases about Critical Race Theory (CRT) bills have made national news headlines as some states have already passed legislation banning it from classrooms. In addition, anti-CRT bills are before the legislators in some other states (e.g., Alabama). Based on media framing theory and the belief gap model, the purpose of this project is to examine how media frame anti-CRT legislation. We will examine how the media frame anti-CRT bills/legislations. We will review the coverage of at several major media outlets, and will identify the prominent frames used by these outlets in their coverage of issues related to anti-CRT bills. In addition, we will look at the tone of the media coverage (positive, unfavorable, mixed, or neutral).
---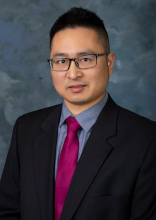 Dr. Shenghua Wu
Assistant Professor, Department of Civil, Coastal, and Environmental Engineering
College of Engineering
"Fostering A Transformative and Collaborative Learning Community to Promote Social Justice, Equity and Diversity in Engineering Education"
Abstract: The objective of this pilot study is to foster a transformative and collaborative learning community to promote social justice, equity and diversity in engineering education. Specifically, we are aimed at understanding the roles and responsibilities of engineers in promoting social justice, equity, and diversity, identifying the gaps in perceptions among student, faculty, and engineers, exploring the collaborative model that is able to engage college and industrial partner agreeing on measures of success, expectations, and deliverables, and recommending strategies and practices that can integrate social justice, equity and diversity in engineering curriculum, learning environment, and extracurricular activities.
---
▼ 2020-21 Awardees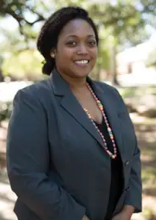 Dr. Charlene Dadzie
Assistant Professor, Department of Marketing & Quantitative Methods
Mitchell College of Business
"Ethnography of Seeing: Transformative Photography for Social Justice in Africatown, U.S.A."
Abstract: Globally, billions of consumers around the globe live in poverty, a state of chronic resource deprivation, lacking access to public social, financial, and healthcare services. Relatedly, industrial, commercial activity in the Gulf Coast region is associated with lower levels of services access for marginalized communities of color and thus higher rates of environmental pollution, toxic dumping, and resultant healthcare disparities. Marketplace exclusion, environmental injustice, racism, and social stratification are some of the key underlying dynamics explaining these phenomena. The current research proposal outlines an ethnographic, transformative photography photovoice project in Africatown, Mobile, AL designed to address how community members and student perspectives can combine to inform the development of community interventions that aim to increase consumption adequacy, promote environmental justice, and mitigate marketplace exclusion (especially as they relate to private and social services).
---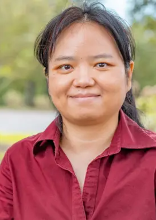 Dr. Shenghua Zha
Assistant Professor, Department of Counseling and Instructional Design
College of Education and Professional Studies
"Building a Positive Learning Experience to Bridge Gender Difference and Advance Middle-Grade Students' Computational Thinking Skills"
Abstract: We will implement and conduct research on a program that integrates computational thinking (CT) education into middle-grade education. This program aims to offer a positive learning experience for both on-campus and online middle school students and support their learning of CT and the subject content knowledge in two CT-integrated classes in 2021. We will conduct multi-phased mixed-method research to examine the factors of the learning experience and their impact on students', especially female students', self-efficacy, performance, and interest in studying computer science. At the end of this program, we will propose an evidence-based CT-integrated curriculum and instructional model that guides the computing education in K-8 education in the U.S.