Research and Scholarly Development Grant Program Awardees
The Research and Scholarly Development Grant (RSDG) Program has been created to provide tenure and non-tenure track faculty with funding of up to $25,000 to help build their research and scholarly careers. RSDG grants are intended to stimulate interactions across disciplines, departments, colleges, and programs. The funding is designed to facilitate preliminary data collection or planning efforts to assist in the development of competitive proposals that will attract external funding. Each RSDG proposal is required to demonstrate how funding for the project will lead directly to external funding requests. This USA internally-funded competition is sponsored by the Office of Research and Economic Development. Proposals are reviewed by faculty from Schools and Colleges across campus in three-member review panels. Review assignments are made to minimize conflict of interest and equalize the distribution of applications from each School/College.
2022 Awardees
---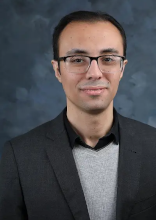 Dr. Mohamed Shaban
Assistant Professor, Department of Electrical and Computer Engineering
College of Engineering
"A Novel Fully Automated Detection Framework for Oil Spills in Synthetic Aperture Radar Images"
Abstract: Oil spills released into seawater cause serious harm to the marine environments. Prompt removal of the spills is crucial to prevent the spread of the oil over a large area and to limit the anticipated damage. The most common approach to identify oil spills is to transmit electromagnetic waves using airborne or spaceborne Synthetic Aperture Radar (SAR), measure the strength of the backscattered signal and generate visual representation of the signals. Both oil spills and "oil look-alikes" such as grease ice (i.e., a thin layer of ice crystals clumped together) and low wind speed areas have the same dark appearance as well as representing a small percentage of the images. This limits the use of fully automated techniques based upon deep-learning to identify the oil in images as the generated models are biased and not sufficiently trained on samples related to oil spills and look-alike groups. In this project, the PI will exploit the sparse presence of oil spills in SAR images by introducing a fully automated approach that will allow the identification of spills and differentiation from look-alikes with improved accuracy, recall and precision with respect to the-state-of-the-art fully automated methods. This work will provide an open-source fully automated tool that can be further developed for commercial use by oil companies initiating rescue plans for oil spill incidents. In addition, this will serve as a preliminary study for a proposal to be submitted to the NSF RII Track 4 Research Fellows Program that will aim at introducing a deep-learning technology that is capable of identifying underrepresented targets in high resolution images (e.g., nuclei in pathology images, micro-plastics in hyperspectral images) with high performance.
---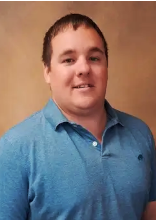 Dr. Jason Strickland
Assistant Professor, Department of Biology
College of Arts & Sciences
"A Ticking Time Bomb: Testing how viral infection modifies salivary gland gene expression in an invasive tick during feeding"
Abstract: Globally, ticks are the most consequential disease vector and are capable of spreading more pathogen species and greater pathogen diversity (viruses, bacteria, and parasites) than any other arthropod group. Ticks transmit pathogens during blood feeding via "saliva-assisted transmission" (SAT), whereby tick saliva proteins facilitate pathogen transmission from the tick vector to the mammalian host (e.g., people) at the bite site. SAT has been documented for viruses, but the specific proteins that facilitate viral transmission are unknown, making this an NIH priority. Identifying the proteins involved in SAT would facilitate development of vaccines that impair tick feeding and virus transmission, as has been done for Lyme Disease bacteria. We will use the invasive Asian Longhorned Tick, Haemaphysalis longicornis, as our tick vector. H. longicornis was first found in the U.S. in 2017, is now established in 17 states, and is expected to expand its distribution to much of North America because it reproduces asexually and can live in habitats with variable climates. Although this tick originates from Asia, it is already documented to transmit pathogens only found in the U.S., including Deer Tick Virus (DTV). We will use next-generation sequencing and bioinformatics to test for differential gene expression among four tick treatments (control, media-injected control, virus-injected, naturally virus infected) across three tick feeding time points (unfed, 6hrs, 24hrs). Our 12 treatment/time combinations will have eight ticks each for 96 total salivary glands sequenced. Using the H. longicornis reference genome and differential expression analyses, we will generate a list of SAT candidates that will be presented and published by the coPIs/students and serve as data for an NIH grant submission.
---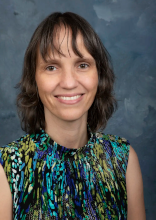 Dr. Daniela Touma
Assistant Professor, Department of Electrical and Computer Engineering
College of Engineering
"Machine Learning Models to enhance Energy Management Systems in Microgrids"
Abstract: The U.S. Government has invested heavily in the use of renewable energy (RE) as power sources for consumer households. Residential power consumers are encouraged to install RE generators in their houses so they are able to provide power to the utility grid when their power generation is higher than their consumption, thus becoming "prosumers" with Microgrids. These self-sufficient localized Microgrids represent the future of power systems but they face many challenges. Renewable energy depends on weather conditions, and residential load depends on human behavior. Both residential load and source are unpredictable and together they compose the residential net load. Artificial Intelligence (AI) algorithms are powerful tools to forecast complex properties and have been extensively researched for applications in several areas of Power Systems. The proposed work will transform the next generation of power systems by creating AI algorithms for forecasting residential net load that continuously self-update to any new change in the net load pattern. These algorithms will be implemented, trained and tested online through Matlab and its toolboxes and fed with input data from historical data available in the internet. The innovation of this work is the use of artificial intelligence for online forecasting net load power for residences with different types of renewable power sources. The outcomes of this research will enable the PI to create a Microgrid test bed that will sustain her long-term research in this area and allow the PI to broaden research at the University of South Alabama (USA) in Microgrids and attract more research students to this area. The PI will develop senior projects in this subject that will enhance the profile of electrical engineers that graduate from the ECE Department at USA. The results from this award will be disseminated to both academic and industry stakeholders through peer-reviewed journal and conference articles and reports, participation in conferences and presentations in IEEE webinars, and the PI will continue her outreach on teaching power systems, and feedback and control systems.
---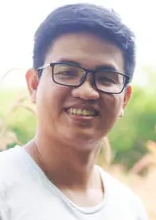 Dr. Tuan Tran
Assistant Professor, Department of Biology
College of Arts & Sciences
"Plant colonization as a source of human pathogen infection: Molecular perspective to unravel the missing link in food-borne illnesses"
Abstract: Our overarching objective of this proposal is to identify the fitness and virulence factors essential to the success of the human pathogen Salmonella enterica as a plant-associated bacteria, and to identify the molecular players that contribute to plant resistance to Salmonella colonization. The growing human population in the 21st century couples to a higher demand of food supplies. As food security is achieved through advancement in horticulture, there remains an existing problem of food safety worldwide. Colonization of agricultural produces by human pathogenic bacteria is one of the major sources of foodborne illness, with Salmonella infection at the top of the list. Salmonellosis, caused by Salmonella spp., is a foodborne illness that results in as many as 50,000 cases annually in the U.S alone. Salmonella contamination of vegetables have resulted in many product recalls in multiple states. There is a pervasive misconception that Salmonella is a passive contaminant of plants. Herein we will test the potentially transformative idea that S. enterica actively colonizes plant tissue and that the bacterial Type III secretion systems (T3SSs) are critical to suppress plant immunity. Despite being well- studied on animal models, the detailed molecular mechanisms of Salmonella pathogenesis on plants remain elusive due to the lack of cellular and molecular biology evidence to identify the infection route and molecular mechanisms of plant colonization by this bacterium. In addition, it is also unclear how plant innate immunity and effector-triggered immunity would be deployed in response to Salmonella infection, or how Salmonella evolved to become a successful colonizer on many plant species. Using a combination of molecular biology, microbiology and cell biology approaches, we aim to address the following objectives: (1) Defining the spatiotemporal map of S. enterica infection at the plant-bacterial interface (2) Systematically identifying interacting partners of both plant immunity systems during Salmonella-plant interaction. Knowledge acquired from this collaborative and interdisciplinary project is not only critical for our understanding of Salmonella colonization of fresh produce but also informative for establishing necessary regulatory framework in foodborne pathogens surveillance, diagnosis and prevention.
---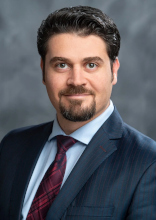 Dr. Aref Yadollahi
Assistant Professor, William B. Burnsed Jr. Mechanical, Aerospace, and Biomedical Engineering Department
College of Engineering
"High-Temperature Fatigue Performance of Additively Manufactured Superalloys"
Abstract: Ensuring strong, durable components in critical aerospace and energy applications is vital for minimizing catastrophic failures. Nearly 80% of fracture-related incidents in metallic industrial components are caused by fatigue failure, and in most cases the fatigue cracks are initiated at microstructural flaws or defects. For materials with closely spaced defects, crack interactions rise dramatically, which makes the use of analytical theories and empirical data from a single crack case inappropriate. A notable, industry-relevant problem that involves multiple interacting cracks is the structural integrity assessment of metallic parts fabricated via metal additive manufacturing (AM). Neglecting the interaction between multiple cracks emanated from closely spaced defects leads to a nonconservative prediction of an AM part's fatigue life. As the metal AM industry moves toward the production of functional components for high-temperature applications, the need for a robust qualification and certification approach covering the part performance becomes more pressing. The first step towards improving AM part reliability for high-temperature applications is to understand and eventually model the influences of defect characteristics (including size, location, and spacing) and interactions on the high- temperature fatigue performance of AM parts. However, none of the existing fatigue-life prediction models accounts for the interaction effects of defects on high-temperature performance. This deficiency in modeling is rooted in lack of knowledge about the effects of multiple defects interaction on high-temperature fatigue performance, and this motivates the proposed study which aims to systematically test to failure representative AM specimens containing various defect attributes. Prior to the emergence of metal AM, the opportunity to deliberately seed sub-millimeter-sized flaws inside a metal part has never been available via conventional manufacturing methodologies. The objective of this research is to leverage the unique capabilities of the laser powder bed fusion AM method for realizing novel fatigue specimens containing intentionally seeded defects to systematically investigate the interaction effects of multiple defects on high-temperature fatigue behavior and to incorporate these effects into estimating fatigue life. The outcomes of this study will help close several knowledge gaps associated with how multiple defects in proximity influence a material's fatigue behavior at elevated temperatures.
---