Faculty Development Council Grant Program Awardees
The Faculty Development Council Grant Program provides funding to facilitate research, scholarly and creative productivity to increase awardee competitiveness for extramural grant funding. These are project-based grants for up to $5,000, and can be made to faculty in any discipline, as long as they are in continuous appointments. Although the Office of Research and Economic Development took over management of the program in 2017-18, this program is one of the longest-standing sources of internal funding on campus, with records dating to 1986.
2022 Awardees
---
Dr. Gabriel de Oliveira
Assistant Professor, Department of Earth Sciences
College of Arts & Sciences
"Assessing alterations in water and carbon fluxes with forest fires across the Amazon region"
Abstract: The Amazon region has the largest rainforest in the world; however, the anthropogenic pressure and combined land-use and land-cover changes (LULCC) have led to large-scale forest losses and fires. For the purposes of this proposal, I will focus on the impacts of two important processes operating at different spatial and temporal scales in Amazonia: (i) analysis of the impacts of fire on structure and dynamics and (ii) identification of the susceptibility, and the climatic impacts of fire and post-fire dynamics on water and carbon fluxes in the region. The proposed research can play an important role in order to improve data analysis and theory about Amazon fires, serving as a basis for earth systems models for forecasting forest-atmosphere interactions, and consequently, addressing the future link between tropical forest fires and climate change.
---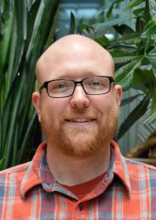 Dr. Benjamin Linzmeier
Assistant Professor, Department of Earth Sciences
College of Arts & Sciences
"Calibrating microanalysis of calcium isotopes in carbonates"
Abstract: Our understanding of ancient environmental conditions like temperature or pH derives from measurement of physical or chemical proxies that record these conditions. Accurate measurement and interpretation of proxies hinges on isolating primary materials from those recording other conditions. Smaller sample volumes can isolate primary proxy records. Secondary ion mass spectrometry (SIMS) is a method that samples extremely small volumes of material with high analytical precision. Accurate SIMS measurements rely on similarity in composition between standards and samples, so careful analysis of standard materials by multiple methods is necessary. Here I propose to measure the calcium isotope ratio (d44/40Ca) of a series of carbonate minerals to develop SIMS measurement capabilities. Developing the capability to measure d44/40Ca on carbonate is particularly important for understanding ocean acidification and the consequences for shelled organisms.
---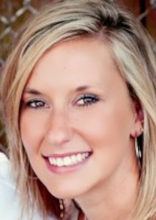 Dr. Molly Miller
Research Assistant Professor, School of Marine and Environmental Sciences
College of Arts & Science
"Examination of Toxigenic Freshwater Cyanobacteria in Coastal Waters of the
Northern Gulf of Mexico"
Abstract: Historically considered a freshwater problem, toxin-producing cyanobacteria and their associated harmful algal blooms (cHABs ) have not been of concern to coastal areas, including the northern Gulf of Mexico (nGOM). However, that has changed following the first documented toxin producing bloom of these organisms in local waters. Preliminary work utilizing traditional and advanced molecular strategies to obtain species ID and identify genes associated with toxin production have proved challenging in locally collected environmental samples. Hence, the objectives of this work are to develop an innovative method to identify cyanobacterial species in coastal samples and characterize their capacity for cyanotoxin production There is no current policy or guidance for safe consumption or exposure of freshwater cyanotoxins in marine species along the nGOM, so cHAB toxin characterization will greatly improve our understanding of risk associated with these events.
---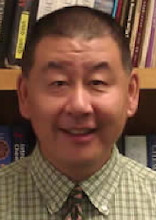 Dr. Larry Yet
Associate Professor, Department of Chemistry
College of Arts & Sciences
"Synthesis of Mpro Inhibitors of SARS-CoV-2"
Abstract: A highly pathogenic human coronavirus (CoV) was reported in Wuhan, China. The coronavirus pandemic known as COVID-19 is caused by severe acute respiratory syndrome coronavirus 2 (SARS-CoV-2), a mutated strain of SARS-CoV, a single positive-stranded RNA virus of 28 to 30 kb size, which contains a genomic RNA which encodes a non-structural replicate polyprotein and structural proteins such as the two proteases 3CLpro, also called Mpro and PLpro, playing key roles in polyprotein processing from the genomic RNA into the structural and nonstructural protein components vital for the replication and packaging of new generation of viruses. Mpro inhibitors are reported in the literature, which reveal reasonable activity, however there are no SARS-CoV- 2 drugs on the market. We are interested in inhibition of Mpro as a very promising target for the development of broad-spectrum anti-SARS and anti-MERS therapeutic agents due to its highly conversed three-dimensional structure among the various coronaviruses.
---