Arts & Humanities Seed Grant Program Awardees
The Seed Grant Program to Support the Arts and Humanities provides funding of up to $1500 to help support Arts and Humanities faculty research and scholarly activities. The purpose of the program is to assist faculty in building their careers and contributing to their disciplines by exploring new scholarly, creative, and research activities. Proposals are reviewed and funding is recommended by a panel composed of faculty in the arts and humanities.
2021-22 Awardees
---
Dr. Claire Cage
Associate Professor, Department of History
College of Arts and Sciences
"Liberty and Captivity: The Menagerie in Revolutionary Paris"
Abstract: This project examines the origins of the first modern public zoo, the founding of the menagerie at the Muséum national d'histoire naturelle at the Jardin des Plantes in Paris during the French Revolution. With the assistance of a seed grant, I will be able to conduct research in French archives and libraries for four weeks in summer in order to trace the history of this institution and demonstrate its significance to French society, culture, and political thought during the Age of Revolution.
---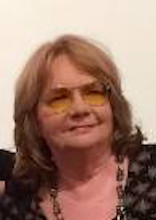 Dr. Susan Fitzsimmons
Professor, Department of Art & Art History
College of Arts and Sciences
"Support for Exhibition at Museum of Modern Art in New York"
Abstract: I am requesting support for my participation in an exhibition at the Museum of Modern Art in New York, "Just Above Midtown: 1974 to the Present." It will open October 3, 2022 and be displayed until February 18, 2023. I am asking for help to defray the cost of hotel accommodations in New York and airfare. This is the first museum exhibition to focus exclusively on Just Above Midtown (JAM). JAM was an art gallery that a focused on African American artists, women and people of color and was led by Linda Goode Bryant from 1974 until 1986. The two works selected by the curators are significant because I was the first female artist to work with cast Lucite as an artists' material, combining it with other materials such as wood and found objects. As part of the stable at JAM, my work helped to create a unique aesthetic movement, Contextures, which is only now being recognized by museums. The selected pieces are from my reliquary series called Hang Ups, made in 1978. They are made from cast Lucite, clothes hangers, my hair and rocks. These pieces have not been displayed since 1979.
---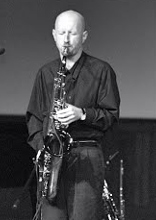 Dr. Tracy Heavner
Professor, Department of Music
College of Arts and Sciences
"Travel funding to attend and perform at the National Association of Music Merchants show"
Abstract: The purpose of this proposal is to request travel funding to attend and perform at the National Association of Music Merchants show (NAMM) in Anaheim, California, June 1-6, 2022. NAMM produces the industry's trade largest show and attracts music producers, music product exhibitors, distributors, retailers, artists, celebrities, pro audio and live event production specialists and the media from over 130 countries. The NAMM show will have thousands of exhibits introducing the latest innovations in musical instruments, products, equipment, recording technology and sound production. There will be many product presentations by music companies and performances by well-known artists.
---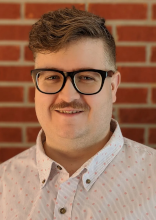 John Hill
Assistant Professor, Department of Art & Art History
College of Arts and Sciences
"Programmable Motion Controlled Photography for Stop Motion Animation"
Abstract: Programmable motion controlled photography is a expanding and integral part of advertising, presentation,and animation art forms that requires specific equipment, technology, and knowledge plus experience in the overlapping fields of photography, design, film, and animation. My proposal is to purchase a mounted programmable camera track and stands to pair with already existing equipment in order to create original stop motion animation for short films and gain more experience with this specific technology, and then share that knowledge and equipment with the BFA and MFA students as well as my fellow faculty.
---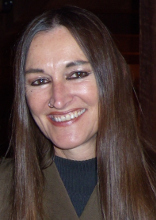 Becky McLaughlin
Professor, Department of English
College of Arts and Sciences
"Autotheory: Criticism and Practice"
Abstract: I am applying for a seed grant to cover travel expenses that will be incurred during my trip to London for the London Conference in Critical Thought, which will take place at Birkbeck College, University of London, July 8-9, 2022. My colleague Eric Daffron, Professor of English at Ramapo College, and I have organized a stream of three panels on the subject of auto-theory to be presented during the conference. Because two of our three panels involve staged performances, Eric and I will need to be on hand to help prepare the sets in the performance space provided by Birkbeck College. Of the two panels that include performances, one includes a three-act play that Eric and I have co-written and that the two of us will perform. Although dialogue is obviously the most important storytelling tool in the theater, the way a play is blocked (or staged) is nearly as important. Blocking includes not only how each character moves from one area of the stage to another but also how the characters' spatial relations impact their interactions with one another on stage. Because Eric and I live in different states (he in New York, and I in Alabama) and have had no opportunity to work together in anything other than virtual space and because we will be unfamiliar with the space in which we will be performing, we will need time on site to gather stage props, block the play, and rehearse it.
---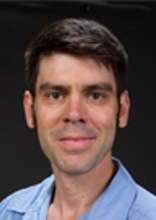 Matthew Patterson
Assistant Professor, Department of Art & Art History
College of Arts and Sciences
"The Hidden Costs of Exhibiting Art"
Abstract: Entry and acceptance of artworks into juried exhibitions is critical for the assessment of my research success in the tenure process. I am seeking funding to offset the costs of exhibition entry fees, packaging of accepted artworks, and shipment both to and from exhibition venues.
---