Library Galleries
History
Dr. Richard Wood, former Dean of University Libraries, began exhibiting art in the University Library in March 2003 when an addition to the original facility was completed. The first show featured photography of Joaquin Holloway, a retired library faculty member, as well as student work by Susan Hales and Theresa Lepre. Since then, the University Library, designated as the Marx Library in 2013, has exhibited the works of over 100 artists.
The Galleries
The Marx Library is home to five unique art galleries: Gallery Hall, Gallery 181, 2nd Floor Gallery and the Mary Elizabeth and Charles Bernard Rodning Gallery of Art.
The Baugh Biomedical Library is the home of one art gallery: ArtSpace@BioMed
▼ ArtSpace@BioMed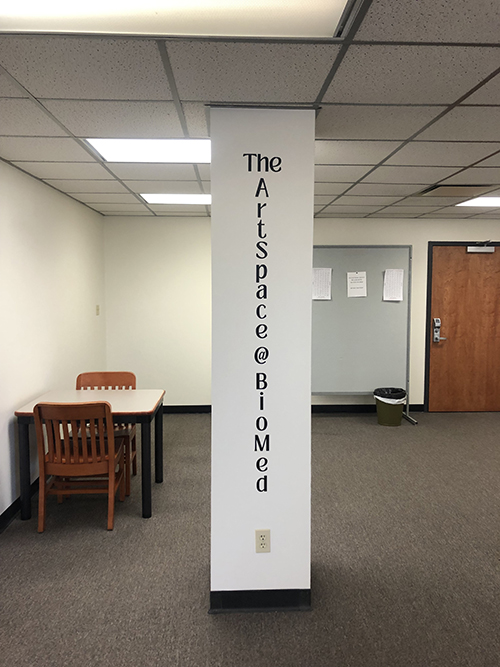 The ArtSpace@BioMed is located on the 3rd Floor of the Baugh Biomedical Library. It is a large space equipped with professional gallery space, a display case, and areas to display 3-D art. While the space seeks to support a combination of arts & sciences in its displays, it is open to all forms of art. This space also has room for presentations and receptions.
If you are interested in displaying in this space, contact:
Gail Kouame
Director, Baugh Biomedical Library
University of South Alabama
(251) 460-7043