Committees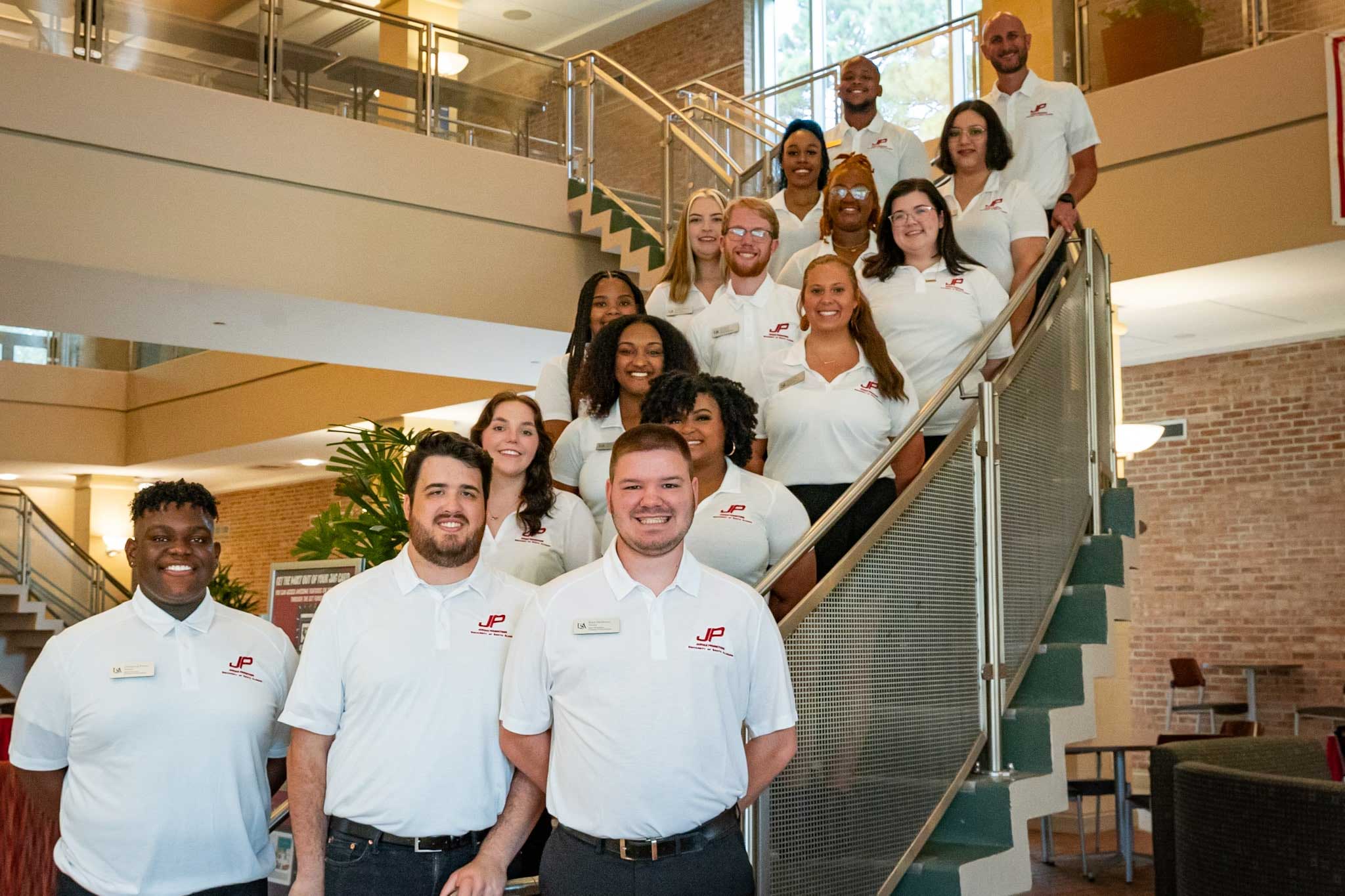 Which Committee is Right for You?
As a member of the JP family, you will be interacting and brainstorming with fellow students to provide entertainment for the entire campus!
We welcome you to participate in any or all eight of our committees. Regardless of your interests, we have a place for you to call home!
Want more information about the Committee Chairs' duties?
Committees
Comedy
Get up close and personal with comedians, illusionists, and hypnotist. Some past performers include Dave Chappelle, David Spade, "Chappelle's Show" star Charlie Murphy, MTV's "Girl Code" star Jeff Dye, "Cupcake Wars" host Justin Willman, "Wild 'n' Out" Stars Chico Bean and Darren Brand, and Ronnie Jordan.
More questions? Contact us at jpcomedy@southalabama.edu
Membership Development
In addition to recruiting and retaining members, this committee plans parties, socials, and tailgates. This committee works to share the accomplishments of board members and committee members monthly, but also share them in the annual scrapbook.
More questions? Contact us at jpmembership@southalabama.edu
Music
Help select musical entertainment from local, regional, and national acts as well as showcase student talent with our Open Mic Nights and Karaoke Nights. Past concerts include All American Rejects, Widespread Panic, Sister Hazel, Lifehouse, OneRepublic, Jeremih, and Travis Porter among others.
More questions? Contact us at jpmusic@southalabama.edu
Special Events
This committee hosts large scale events with no limits such as Skate Night, dance parties, and Spring Fling. They also bring novelties to campus such as caricature artist, airbrush tattoos, Build-a-Friend, and massage therapy just to a name a few.
More questions? Contact us at jpspecialevents@southalabama.edu
Talks & Topics
Provides educational programs, entertaining lectures, controversial debates, and soothing poetry to the community and student body. Previous presentations include "Mythbusters" Grant Imahara, "Heads vs. Feds: The Debate to Legalize Marijuana," and zombie expert Matt Mogk.
More questions? Contact us at jptalks@southalabama.edu
Technical
Support the entertainment committees by running the sound and lights. Working behind the scenes, you ensure the show runs smoothly.
More questions? Need technical services at your event? Contact us at jptech@southalabama.edu