About the Office of Community Engagement
Community engagement refers to the concept of intentionally pursuing partnerships aimed at producing mutually beneficial outcomes. Ultimately, this work is intended to be responsive to the needs of the community and result in civic-minded approaches.
As a campus, we want to continue enriching our curriculum, research, service-learning, and internship experiences in ways that bring the students, faculty and staff together with the community to apply scholarly and service efforts to address real problems and explore the enormous opportunities in our region. The Office of Community Engagement promotes community engaged teaching, learning, research and service. It is our goal to be a one-stop shop for students, faculty, staff, alumni and the community to connect, collaborate and partner.
The Staff of the Office of Community Engagement provides support to students, faculty, staff, alumni, and community members who seek to participate in a wide variety of community engagement activities including service learning, volunteerism, community engaged research, community engaged internships, and professional development.
Office Locations
Student Center, Suite 240, 350 Student Center Circle
Please email us at communityengagement@southalabama.edu or call the main number at (251) 460-6116 to request an appointment.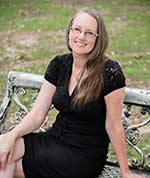 Laurie Childers, Community Engagement Volunteer Coordinator
lchilders@southalabama.edu
Ms. Childers is excited to be part of the Community Engagement Team and to help facilitate the University of South Alabama's commitment to community service. Having worked in the nonprofit sector for more than 15 years, she brings a wealth of experience to this role, from developing community partnerships, managing programs and events, and engaging volunteers to coordinating communication and resource development efforts. Prior to coming to Mobile, AL, Ms. Childers had the opportunity to work in both the Los Angeles and Washington D.C. areas.
---
Advisory Committee
| Name | Title |
| --- | --- |
| Martha Arrieta | Associate Professor - Center for Healthy Communities |
| Nicole Carr | Associate VP, Student Academic Success |
| Lynne Chronister | VP, Research & Economic Development |
| Clista Clanton | Senior Librarian – Marx Library |
| Becky Clark | Head Women's Softball Coach |
| Joshua Cogswell | Associate VP, University Development |
| Kathy Cooke | Dean, Honors College |
| Sharon Fruh | Associate Dean, Nursing |
| William Gillis | Chair, Management - Mitchell College of Business |
| Bevley W. Green | Director, Career Services Center |
| Warren Greene | Assistant Admin, USA Health System |
| Roma Hanks | Chair, Sociology/Anthropology/SW - Arts and Sciences |
| Kern Jackson | Assistant Professor - English - Arts and Science |
| Sylvia Koestner | Instructor - English as a Second Language |
| Sarah Koon-Magnin | Associate Professor- Political Sci/Criminal Justice Department |
| Reed Miller | Student Government Association |
| Ishara Ramkissoon | Associate Professor - Speech Pathology and Audiology |
| Brigette Soderlind | Associate Director, Student Organizations & Leadership |
| Tres Stefurak | Chair, Professional Studies |
| Chandra Brown-Stewart | Lifelines Counseling Services of Mobile |
| Kevin White | Chair, Civil Engineering |
| Tim Wills | CEO, Boys and Girls Club of Mobile |
| Jennifer Yates | Assistant Director, Faculty Development |