Dual Enrollment Program: Start South
College level courses and a pathway to USA
Start your journey to South as early as 10th grade through USA's dual enrollment/early college program. Start South provides high school students the opportunity to enroll in courses that earn both high school and college credit while experiencing some of South's best faculty. Start South offers online and on-campus courses for high school students in search of a learning experience that not only hits the academic note, but also creates a smooth entry into collegiate life as a first-time freshman.
Want to learn more about how you can be a part of the Start South program? Join our Zoom info sessions in October where we'll discuss eligibility, resources, online learning, and the benefits of Start South.
Check out what happens on campus during the summer with Start South. Start South Summers 2023 flyer coming in April 2023.

The Fall 2022 Start South application is now closed. The Spring 2023 application will be open October 15.
Alice Abernathy, Start South Coordinator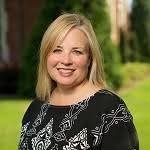 Alice Abernathy is the Start South dual enrollment coordinator. Mrs. Abernathy earned a BS in Secondary Education with concentrations in French and English at the University of Alabama in 1993, an MA in English at Jacksonville State University in 2006, and an MS in Instructional Leadership from JSU in 2017. Mrs. Abernathy has been actively involved with NACEP, the National Alliance for Concurrent Enrollment Partnerships since 2014 and was a member of their first leadership academy in 2018. Mrs. Abernathy served as an adjunct for the English department at JSU, and she was also a K-12 classroom teacher for 19 years in both private and public schools in Alabama and Georgia before moving into higher education.
Office: (251) 341-3938
aliceabernathy@southalabama.edu