Dr. Michael Doran In Memoriam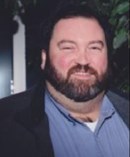 Dr. Michael Victor Doran, born in New Orleans, LA in 1960, entered eternal life on Sunday, March 24th, 2019 at his home in Shreveport. Dr. Doran resided with his family in Mobile, AL from 1988 to 2018. Dr. Doran was a proud graduate of Tulane University where he earned three degrees: BSCS cum laude in Computer Science, an ME and his PhD in Computer Science.
Michael joined the faculty of University of Southern Alabama in 1988. He served the university as Computer Science coordinator, tenure professor, tenure associate professor, assistant professor, and instructor. His work was published in journals, presented at conferences, and written in grants. He also served as assistant coordinator of the USA Honors College for three years and as director of the Honors College for six years. During this tenure he was very proud of the fact that he guided many students to receiving Goldwater Awards and NSF funding. Dr. Doran became professor emeritus after retirement in 2019. Retirement was short. He was asked to become Chair of Computer Science at LSU Shreveport and the director of the CyberCollaboratory. Dr. Doran was the recipient of numerous awards including Outstanding Young Men of America 1986, the Order of St. Louis Archdiocese of New Orleans 1987, and multiple nominations for professor/faculty of the year. He was an active member of the Knights of Columbus since 1984, the Roma Club (Krewe of Caesar) for 36 years, a member of the Mobile Mardi Gras Organization, Mobile Doubloon Collectors Club, Crescent City Doubloon Traders, and the Brother Martin High School Century Club.
The Dr. Michael V. Doran Memorial Scholarship has been established to honor Mike and the legacy he leaves of providing exceptional educational experiences for our students and serving our community.
For more information, go to:
https://www.southalabama.edu/colleges/soc/givingopportunities.html
A scholarship fund has been established in honor of Dr. Doran. Those wishing to make a memorial gift, may visit: https://giving.southalabama.edu/doran