USA CON Team-Based Trauma-Informed Integrated Behavioral Health (TBTI-IBH) ECHO®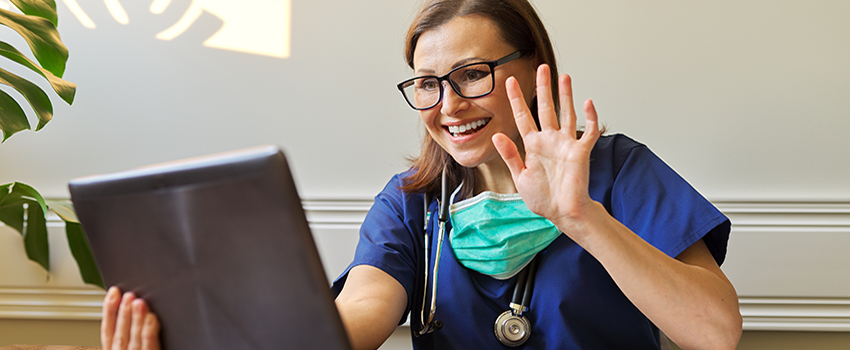 Attention Healthcare Providers – If your patients benefit from comprehensive and sensitive behavioral health services from local people they know and trust, then the USA CON TBTI-IBH ECHO® can provide you with interprofessional telementoring.
No cost to participate | Free continuing education credits available to eligible participants.
Mission
To provide additional support to trauma-informed integrated behavioral health workforces locally, regionally, and across the nation
Background on Health Issue
A confounding impact on mental health is trauma. Trauma includes adverse childhood experiences, accidents/disasters, physical/sexual assault, and sudden/violent loss of a loved one that can negatively impact mental health. Approximately 70% of adults, 75% of children, and 90% of behavioral health clients in the U.S. have experienced at least one traumatic event. Among all populations, those who experience six or more traumatic events die approximately 20 years earlier than those who experience less traumatic events. Adding to this list is the present COVID-19 pandemic. It may present like a disaster due to the non-routine character that exceeds the local capacity to respond to it and changes to the community, government, individual support, and infrastructure affecting a region's stability. In June 2020, COVID-19-related restrictions resulted in a 40% increase in reported mental health and substance use disorders.
Blacks, Asians, Hispanics, and people of other diverse racial/ethnic groups can experience additional racial/ethnicity-based traumatic stress and racial trauma, with those reporting two or more races being at greater risk. Given the relationship between exposure to trauma, mental health, substance use, and the additive impact of the potentially traumatic COVID-19 pandemic, it can be anticipated that there will be lifelong adverse effects on peoples' mental health if left untreated.
TBTI-IBH Nurse Training Program
The TBTI-IBH Nurse Training Program offers PMHNP MSN, CCP Doctoral, and CMHC MSA experiential training in integrated care, with an interprofessional team approach via field practicum placements within high-need areas of the Gulf Coast region. All students who wish to be considered for a TBTI-IBH stipend must meet eligibility criteria and are expected to complete didactic, clinical, and scholarly commitments. For more information, contact the Program Director, Dr. Kim Williams.
TBTI-IBH E

C

HO® Purpose
To bring healthcare professionals together in a virtual learning environment where collaboration and connection with subject matter experts will increase the frontline capacity to provide thorough trauma-informed integrated behavioral health care to children, adolescents, and transitional-aged youth within a high-demand Gulf Coast southeastern region of the United States
Our ECHO® programming consists of the following:
A Zoom session (6 monthly sessions)
A short lecture provided by a subject matter expert
A case scenario presentation and discussion
Questions, discussion, and engagement with other providers and experts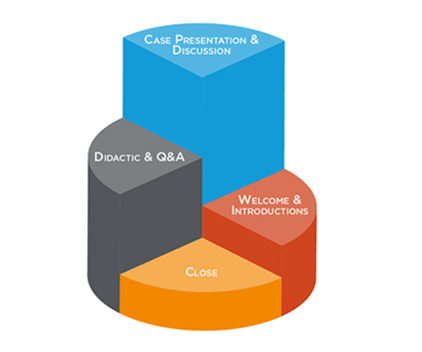 Launch Date: April 27, 2023
Session Dates
Calendar Year 2023
6 monthly sessions
This ECHO® series, entitled Successful use of Team-based Telehealth in Trauma-informed Integrated Care Settings, will consist of six (6) sessions. We encourage you to join in all sessions but attendance at all sessions is not mandatory. All sessions are 90 minutes, from 11:30 a.m. until 1:00 p.m., Central Time.
| Session | Month | Date | Topic |
| --- | --- | --- | --- |
| Session 1 | April 2023 | Thursday, April 27, 2023 | Safety in Telehealth Delivery of Suicide Risk Assessment in Integrated Behavioral Healthcare |
| Session 2 | May 2023 | Thursday, May 25, 2023 | Telehealth Delivery of Trustworthiness and Transparency of an Abuse Assessment in Integrated Behavioral Healthcare |
| Session 3 | June 2023 | Thursday, June 22, 2023 | Integrated Telehealth Delivery of Mental Health and Substance Use Treatment through Peer Support in the Veteran Population |
| Session 4 | July 2023 | Thursday, July 27, 2023 | Enhancing Telehealth Support by Asking, Listening and Doing What Matters |
| Session 5 | August 2023 | Thursday, August 24, 2023 | Telehealth Delivery of Empowerment for Rape and Sexual Assault Victims in Integrated Behavioral Healthcare |
| Session 6 | September 2023 | Thursday September 28, 2023 | Telehealth Delivery of Humility & Responsiveness for Domestic Violence Victims in Integrated Behavioral Healthcare |
To join the USA CON TBTI-IBH ECHO®, please complete the Registration Form using the following link and you will be registered for all of the six sessions.
Registration will remain open during the series period.
Project ECHO®: The University of South Alabama collects registration, participation, questions/answers, chat comments, and poll responses for ECHO® programs. Your individual data will be kept confidential. These data may be used for reports, maps, communications, surveys, quality assurance, evaluation, research, and to inform new initiatives.
Questions? Email us – USA CON TBTI-IBH - at tbti-ibhecho@southalabama.edu
The USA CON TBTI-IBH E

C

HO
®
is supported by the Health Resources and Services Administration (HRSA) of the U.S. Department of Health and Human Services (HHS) as part of an award totaling approximately $1.8 million, with zero percentage financed with nongovernmental sources. The contents are those of the author(s) and do not necessarily represent the official views of, nor an endorsement of HRSA, HHS or the U.S. Government.