Instructional Design and Development Ph.D.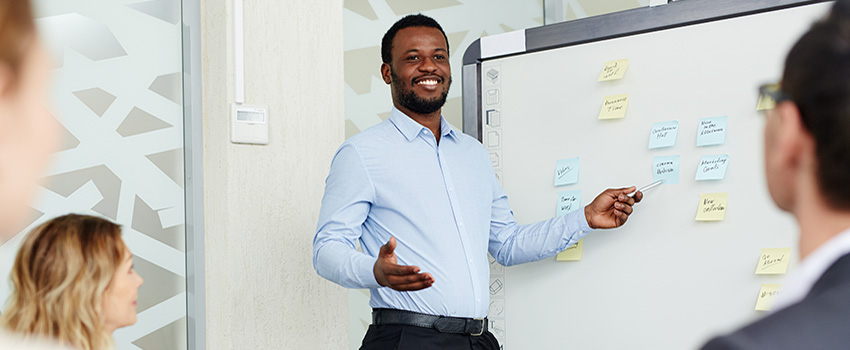 A Ph.D. in Instructional Design and Development will provide you will a wide range of highly marketable skills and knowledge to analyze, design, develop, implement, and evaluate instruction. While many Ph.D. graduates go on to teach at the college and university levels, you can also work in business and industry, the military, government, healthcare, P-12 settings, and private consulting.
Doctoral graduates are employed as Instructional Designers, Training Development Specialists, Curriculum Developers, University Faculty, P-12 Teachers, Administrators, Consultants, along with many other jobs. Your skills and knowledge will enable you to choose from a variety of employment settings in which you will be a leader. There is also a growing trend in telecommuting positions where you can work from home with the full benefits of an on-site job.
Instructional Design combines academic theory and practical applications in instructional development. It is an active and growing field focused on the research, design, and development of effective training and instruction. Practitioners use their skills to create effective technology-rich learning environments, instructional modules, training sessions, and more. Researchers explore how people learn, how technology can support instruction, and many other areas related to instruction. Graduates are in high demand and the job opportunities are excellent.
Applications for the Instructional Design and Development Ph.D. program are reviewed throughout the year. You are encouraged to submit your application early.
Fall admission – August 22
Spring admission – January 10
Summer admission - May 31
▼ Admission Requirements
A bachelor's degree from an accredited institution of higher education.

Official transcripts* can be sent by mail or electronically. Instructions can be found under "Help" on the application.

*USA students applying to a USA graduate program in the College of Education and Professional Studies should complete a transcript request form (PDF) found on the University Registrar's Office website.

In the Name/Organization field for the transcript recipient write, "USA Graduate School". There is no charge associated with this request. This option applies only to USA transcripts for students applying to USA graduate programs.
GPA Requirement: A minimum overall grade-point-average (GPA) of 2.5 on a 4.0 scale based on the GPA used as the basis for granting the degree and posted on the official transcript from a regionally accredited institution at the time the degree was earned

OR

a 2.5 GPA on the last 60 semester hours of undergraduate course work posted on the official transcript from a regionally accredited institution at the time the degree was earned.

GPA Exception: Individuals who have earned a bachelor 's degree from a regionally accredited institution at the time the degree was earned and who do not have a qualifying GPA for admission may seek admission based on a qualifying score of the Graduate Record Examination (GRE) or the Miller Analogies Test (MAT). For the GRE, this standard is defined as having a score at the 50th percentile on all of the following subtests: Verbal Reasoning, Quantitative Reasoning, and Analytical Writing. For the Miller Analogies Test, students must have a score at or above the 50th percentile based on the total group percentile rank score. For Alternative Class A programs, applicants must submit a qualifying alternate score on the Alabama-prescribed Praxis subject-area test.
Official GRE or MAT exam score.
A two-page narrative from the applicant indicating the applicant's goal(s) and purpose(s) for pursuing a doctorate in Instructional Design and Development, and how the program matches the applicant's career goals (Uploaded within application).
A curriculum vitae or resume with a chronology of professional employment (Uploaded within application).
Three letters of recommendation from individuals familiar with the applicant's academic and/or professional abilities. In addition, the letters should reference the applicant's scholarly potential and suitability for successfully completing a Ph.D.
Program Coordinator
James Van Haneghan, Ph.D.
Ph. (251)-380-2760
jvanhane@southalabama.edu