Educational Media and Technology M.S. (Online)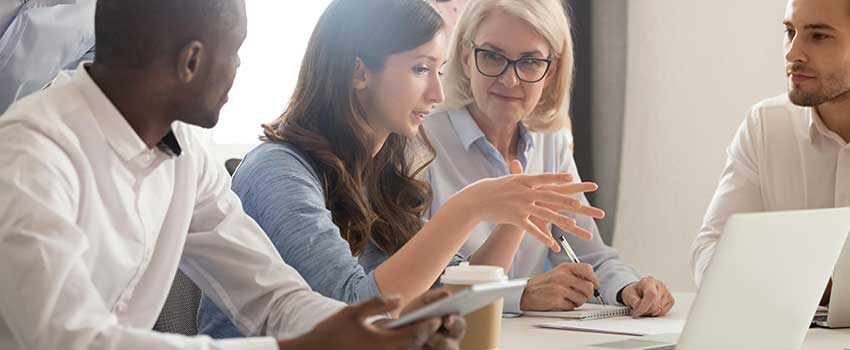 Master of Science in Educational Technology graduate degree program prepares educators to design, evaluate and implement educational and instructional technology in the classroom. The program is delivered entirely online. Through coursework and practical experiences in instructional design and information science, students will learn to use a diverse set of technological tools for design and development of effective instruction. Students will also evaluate technological tools and resources designed to enhance teaching and learning and collaborate with educators to use technology to enhance student experiences and outcomes. Graduates of the program will be prepared to use computer hardware and software, databases and the internet to support teaching and learning in a variety of contexts.


Admission Deadlines
Applications for the Educational Media and Technology graduate program are reviewed throughout the year. Application Submission Deadlines:
Spring - January 4, 2022
Summer - May 24, 2022
Fall - August 10, 2022
▼ Admission Requirements
A bachelor's degree from an accredited institution of higher education.

*USA students applying to a USA graduate program in the College of Education and Professional Studies should complete a transcript request form (PDF) found on the University Registrar's Office website at:

In the Name/Organization field for the transcript recipient write, "USA Graduate School". There is no charge associated with this request. This option applies only to USA transcripts for students applying to USA graduate programs.
GPA Requirement: A minimum overall grade-point-average (GPA) of 2.5 on a 4.0 scale based on the GPA used as the basis for granting the degree and posted on the official transcript from a regionally accredited institution at the time the degree was earned

OR

a 2.5 GPA on the last 60 semester hours of undergraduate course work posted on the official transcript from a regionally accredited institution at the time the degree was earned.

GPA Exception: Individuals who have earned a bachelor 's degree from a regionally accredited institution at the time the degree was earned and who do not have a qualifying GPA for admission may seek admission based on a qualifying score of the Graduate Record Examination (GRE) or the Miller Analogies Test (MAT). For the GRE, this standard is defined as having a score at the 50th percentile on all of the following subtests: Verbal Reasoning, Quantitative Reasoning, and Analytical Writing. For the Miller Analogies Test, students must have a score at or above the 50th percentile based on the total group percentile rank score. For Alternative Class A programs, applicants must submit a qualifying alternate score on the Alabama-prescribed Praxis subject-area test.
A two (2) page, double-spaced narrative from the applicant indicating the applicant's goal(s) and purpose(s) for pursuing the field of Educational Media and Technology (uploaded within application).
A resume with a chronology of professional employment.

To apply - click here to get to the Admissions login page.

The final admission decision involves evaluation of the following: grade-point average, applicant's statement of career goal(s) and purpose(s), professional experience, and program enrollment availability.
Program Coordinator:
Pamela Moore, Ed.D.
Ph: (251) 380-2735
prmoore@southalabama.edu