Student Spotlight
The Pre-Law program at USA would like to recognize some of our amazing students who will be attending law school in Fall 2022.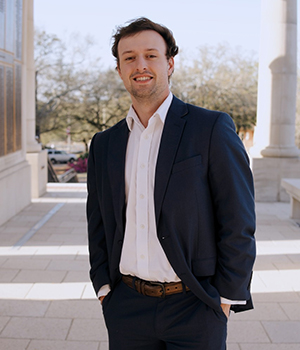 Tanner Davis
Bio: I am a senior here at South Alabama. My interest in law began in high school, but I found a love for environmental law through various courses here at South. I decided to pursue a legal degree because I felt that lawyers hold an important role in protecting our environment and resources.
Major: Political Science with a minor in International Studies
Law School: University of Oregon School of Law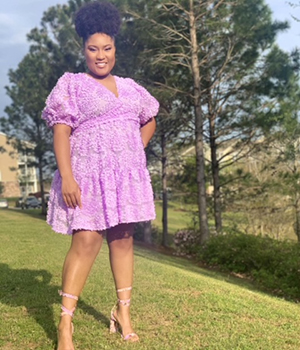 Taylor Davis
Bio: I am from Diberville, MS and was able to attend the University of South Alabama through scholarships. My first major was Biology but I quickly changed to my true passions with Political Science & Philosophy. During my undergraduate experience I worked to found the Pre-Law Society, served in Student Government and worked with a faculty mentor on my original research. After graduating in 2018, I pursued a Master's Degree in Public Administration and served as the graduate assistant for the Student Center. In 2020, I started a position in first year advising and my passion for advocacy increased. Serving students reinvigorated my desire to attend law school. My goal is to work in the public sector, whether it be civil rights law, public defender or non-profit organizations.
Major: Bachelor of Arts in Philosophy & Political Science, 2018; Master of Arts in Public Administration, 2020
Law School: University of Mississippi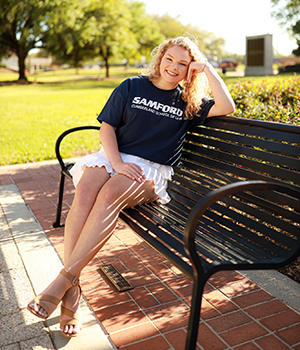 Katherine Peek
Bio: I am graduating from South this May with a Bachelor's degree in Psychology and minors in Spanish and Political Science. This fall I will be attending Cumberland School of Law in Birmingham, Alabama. My interest in law stemmed from my passion for service to others. I hope to be able to serve others through my legal studies. I want to say thank you to Dr. Williams for all his help throughout my process of applying to law schools. Go Jags!
Major: Bachelor's degree in Psychology and minors in Spanish and Political Science
Law School: Cumberland School of Law