Radiologic Sciences Certificate Program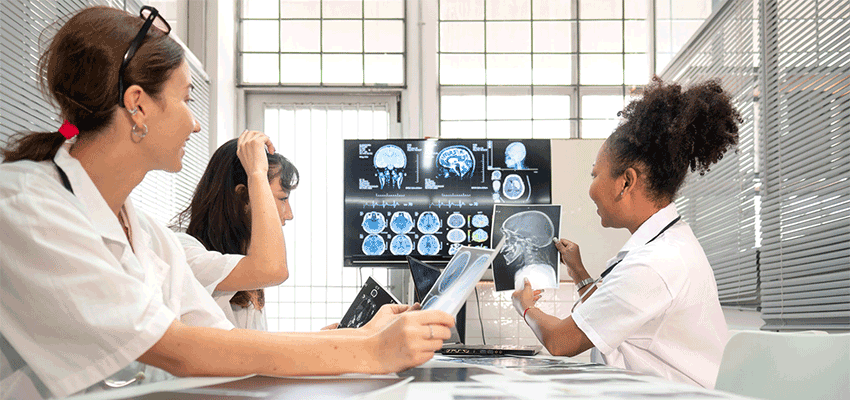 The Dept. of Radiologic Sciences offers non-degree seeking Registered Radiographers the option of receiving an additional modality (specialty) of their choice independent of a bachelor's degree. The advanced modalities offered in this certificate program include mammography, magnetic resonance imaging (MRI), vascular radiography, computed tomography (CT), radiology administration, ultrasound, and radiation therapy.
This certificate program is designed for:
Registered Radiographers who wish to study an advanced modality as a means of continuing education.
Registered Radiographers who already hold a baccalaureate degree in a major other than Radiologic Sciences and choose to study an advanced modality, without earning a second baccalaureate degree.
Students who complete a certificate will not apply for graduation nor will they be awarded a bachelor of science upon completion of the certificate. Students may complete modality-specific certificate requirements first and later return to complete general education requirements and earn a Bachelor of Science in Radiologic Sciences under the Bridge program.