Majors and Minors Home
About the Major
The drama program provides a theoretical foundation in the production of live theatre as well as practical knowledge and proficiency. Through coursework and four fully produced shows each year, students learn about the art form and prepare for entry-level work in the field.
Jobs in Drama
Actor/performer
Theatre technician
Teacher
Director
Youth theatre leader
Related Programs
Drama Program Meant 'Always Learning'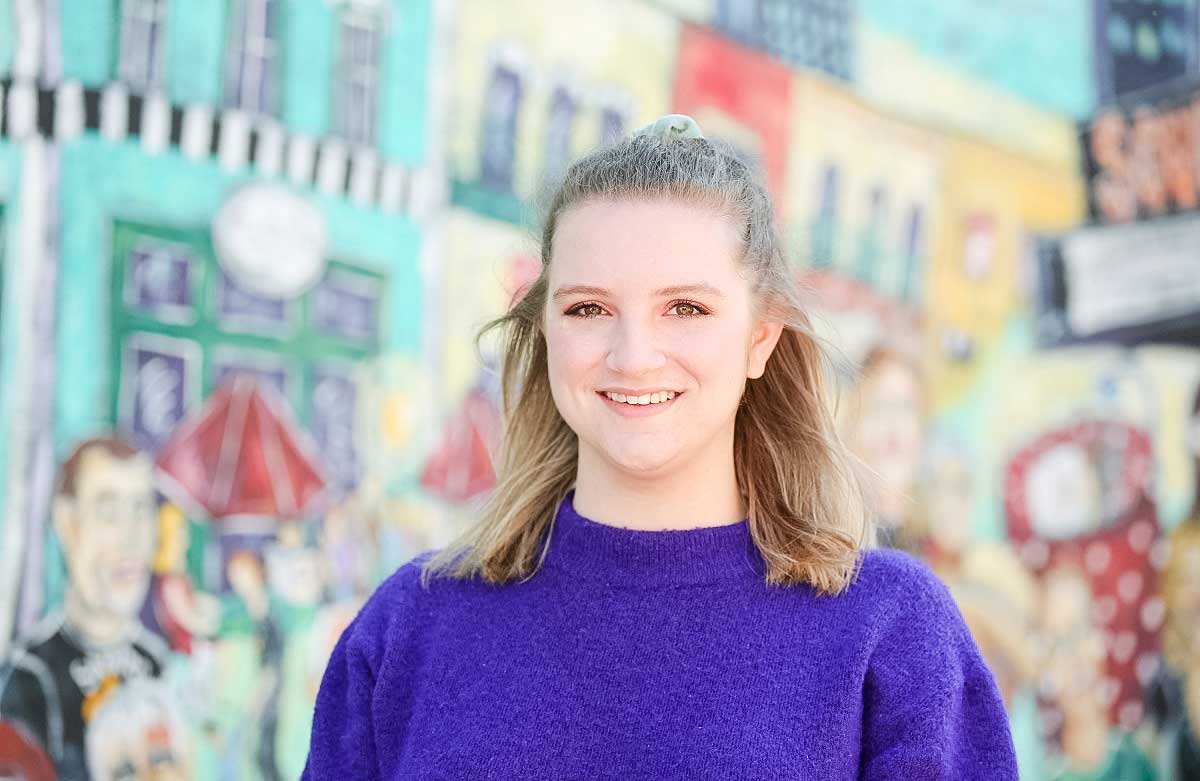 At Saint James School in Montgomery, Alabama, which Sydney Cramer attended from kindergarten through high school, she heard again and again, "College is hard. If you made A's in high school, you're probably not going to make A's in college."
Then she attended the University of South Alabama, lured by the reputation of its theatre department and its generous help with tuition.
She graduated summa cum laude.
"It was the educators there," Cramer said. "I have never once met a teacher in any department I was taking a class in that wouldn't meet you at least halfway, if not more, and lead you on a very successful journey."
"South's theatre department is well-known for its all-around education."
Her journey included an undergraduate internship that led to a position as program director at the Mobile Arts Council. She primarily works on LoDa ArtWalk, a free monthly showcase of Mobile's arts community that takes place in the Lower Dauphin (LoDa) Arts District. She is also a regional coordinator with Poetry Out Loud, a national arts education program for high school students.
At the council, "Our main goal is to show people how much the arts culture of Mobile enriches our community."
Her connections have helped expand the council's reach into performing arts. "In any location in the world, every theatre person knows every other theatre person."
Cramer still performs in local plays. She hopes eventually to move to New York, possibly for theatre-related graduate school and maybe even — dream big, right? — success in the world of Broadway.
She has a lot of options. "South's theatre department is well-known for its all-around education. I worked two years in the scene shop and then two years in the costume shop. And I was in at least one play every semester. So I truly did a bit of everything. I was always learning."
Did You Know?
---
Auditions are open to all USA students for the four productions that Theatre USA presents annually.
The professionally trained and experienced Department of Theatre and Dance faculty contribute a broad range of real-world experience.
Students can attend a variety of conferences that provide educational and networking opportunities. They include events presented by the Southeastern Theatre Conference and Kennedy Center American College Theater Festival.
Contact:
Dr. Laura Moore
Interim Chair, Associate Professor of Music
Department of Theatre and Dance
(251) 460-6305