Student Services and Resources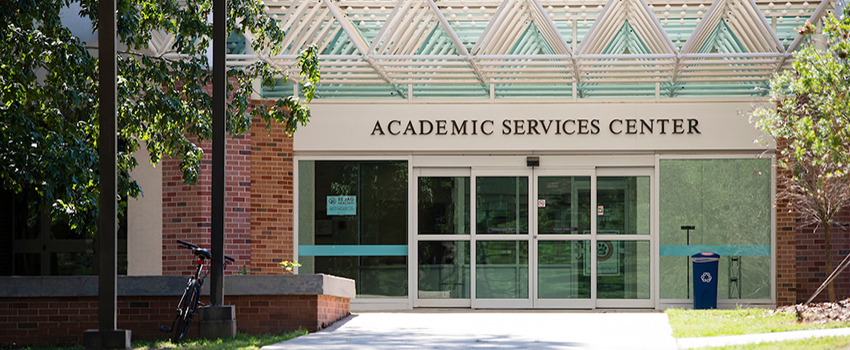 VA Student Resource Rooms
Student Veterans are welcome to use the veterans resource and study rooms located in the Academic Support Center, Suite 1365 and in the Baugh Biomedical Science Library, Room 328.
The Veterans Resource Room located in the Academic Services Center is open Monday-Friday 8:00 am -5:00 pm.
The Veterans Resource Room in the Baugh Biomedical Science Library is open Monday-Friday 8:15 am - 4:45 pm, but hours are subject to change.
Academic Resources
Looking for a tutor to stay ahead, brush up or catchup? Visit the Center for Academic Excellence in the Marx Library, Second Floor Monday - Friday 10:00am - 6:00pm.
Tutor.com also has no cost, live experts that can offer assistance available at https://military.tutor.com/home.
Student Veterans of America
The USA Chapter of Student Veterans is a student organization made up of veteran student attending USA. Please go to their Facebook page for more information.
Physician Assistant Studies
The physician assistant profession has its roots in the military. The first physician assistant class was held in 1965 by Dr. Eugene Stead of the Duke University Medical Center in North Carolina, and was composed of former U.S. Navy hospital corpsmen.
USA is dedicated to recruiting and accepting veterans into the program. Please contact the USA Physician Assistant Office/Department for additional assistance.
VA Work Study Program
The veteran work study program is designed to offer part-time work to veterans, service members, and dependents who are currently receiving VA benefits. Duties include , but are not limited to assisting in the processing of VA certification, assisting in maintaining veteran's files, and entering VA student data into electronic information systems. The students also brief newly enrolled students and assist them in applying for benefits and understanding admissions and financial aid processes. These workers also serve as mentors for incoming students making the transition to USA.
For more information, please contact the Coordinator for the Office of Veteran Affairs.
Financial Aid
We encourage all students to complete the Free Application for Student Aid ( FAFSA) at https://studentaid.gov/h/apply-for-aid/fafsa. FAFSA determines your eligibility for low/no interest student loans as well as state/federal grants (grants=money you do not have to pay back).
Make sure to report any veteran/ military benefits you will be receiving. Financial Aid is initially based on your previous year's earning. If this doesn't accurately reflect your income at the time you will be taking classes, talk with the Office of Financial Aid and receive information on the Financial Aid appeals process through USA's Financial Aid Office to have your award reassessed. FAFSA opens October 1st each year. You will need to re-apply to FAFSA every October . Once you have completed your V.A. education benefits and have enrolled in classes, you will need to certify your classes. This will initiate your monetary benefits and we STRONGLY suggest you to complete this as early as possible to ensure that your benefits are processed in a timely manner. Mark your calendars each semester for your specific registration periods which can be found on the Academic Calendar .
Residency/Tuition Rate
If you are deemed an out-of-state resident, there are a few options you may be eligible for to obtain the in-state tuition rate. Please see Section 702 Choice Act Checklist at Choice Act- G.I. Bill® Resident Rate Requirement Checklist.
Military personnel currently serving on Active Duty ( not using DOD Tuition Assistance), Guard, or Reserves may complete the Residency Rate Checklist if your duty station is in Alabama (PCS to/from or currently in Alabama).
Military Related Scholarships
Alabama GI Dependent Scholarship Program

Alabama G.I. Dependents' Scholarship Guide

This Scholarship is provided by the members of the Veterans Caucus and recognizes the achievements of an outstanding veteran of one of the seven branches of the Uniformed Services who is currently enrolled in PA training.

Jag Vet-Student Veterans Endowed Scholarship

The Jag Vet-Student Veterans Endowed Scholarship was established in April 2018 for the purpose of providing a tuition scholarship to a full-time undergraduate student who has a 3.0 or higher GPA. Preference will be given to student veterans who have an unmet financial need as determined by the University.

Scholarships for Military Children

Applications are now open for $2,000 college scholarships for children of active, reserve, and retired military members.