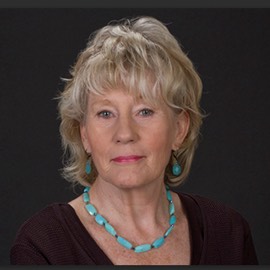 Lynne U. Chronister
Vice President for Research and Economic Development

---
Biography
Lynne Chronister is Vice President for Research and Economic Development at the University of South Alabama. She previously served as Assistant Vice Provost for Research at the University of Washington. Prior to her position in Seattle, Lynne was Vice Chancellor for Research at the University of California, Davis and had a Volunteer Clinical Faculty appointment in the Department of Public Health Sciences within the School of Medicine. Previously, Ms. Chronister was Director of Sponsored Projects and Research at the University of Utah, Mississippi State University, and the University of South Alabama. Lynne started her career in research administration working for the Vermont Department of Corrections and spent a number of years as a free-lance proposal developer for various schools and agencies.
She has served on numerous international and national task forces, boards, and review committees and is listed in International Who's Who and the Who's Who in Executives and Business. Lynne has co-edited a research administration book, Research Administration and Management. She has made numerous presentations to professional groups and universities on university research, strategic planning, collaborative research with industry, research as a tool for economic development, proposal development, compliance, time management, institutional compliance, and many other aspects of research administration. She has served as a principal investigator on a number of state and federal contracts and grants and has served as a reviewer for numerous private and federal grant programs.
During her 35 years in research administration, Ms. Chronister has been a member and active participant in a number of professional organizations including the Association of University Technology Managers (AUTM), the Council on Governmental Relations (COGR), the National Association of State Universities and Land Grant Colleges (NASULGC), and the National Council of University Research Administrators (NCURA). She is a past president of the Society of Research Administrators and became an inaugural member of the SRA International Distinguished Faculty. In addition, Lynne serves on numerous local, state and national Boards. She was names a "Woman of Impact" in Alabama in 2020.