6 Tips for Distance Learning
---
Posted on March 26, 2020
Thomas Becnel
---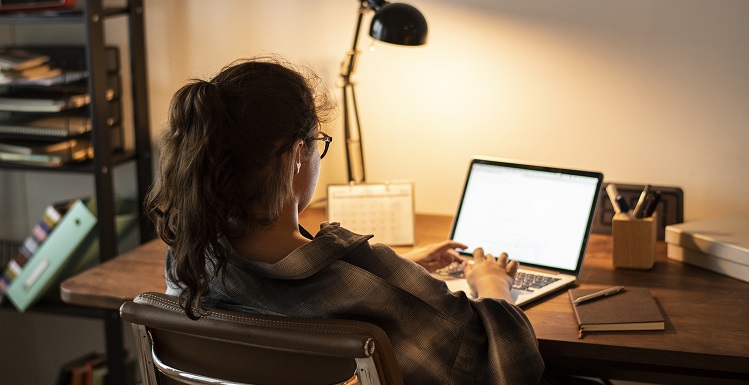 ---
For thousands of students at the University of South Alabama, COVID-19 means social distancing, and social distancing means distance learning. Fortunately, USA's Center for Academic Excellence has years of experience in helping students learn from home.
Here are six tips offered by the center for adjusting to online learning:
Avoid multitasking. Yes, it's possible for you to study, check your e-mail, browse the Internet and binge-watch "Tiger King," all at the same time. That doesn't mean it's a good idea. South tutors recommend you find a distraction-free space that allows you to concentrate on one thing at a time.
Plan for success. Balance your personal obligations — school, work and family — and organize your responsibilities. Make studying one of your priorities. Know the requirements and deadlines for each course you take. Have a backup plan for computer and Internet problems.
Set a schedule. Without the structure of a traditional academic calendar, it can be difficult to stick to certain subjects at certain times. Assign yourself work and block out a weekly program.
Stay in touch. Communicate with your instructors, and reach out to classmates for help. Use email, Zoom and video chat as a substitute for in-person meetings.
Don't procrastinate. The longer you wait to get started, the harder it will be to finish an assignment. We all know that feeling.
Explore campus resources. The Center for Academic Excellence offers online tutoring, and academic advisors are ready to assist students who need guidance.
---