Seven Honored at the 16th Annual Distinguished Alumni and Service Awards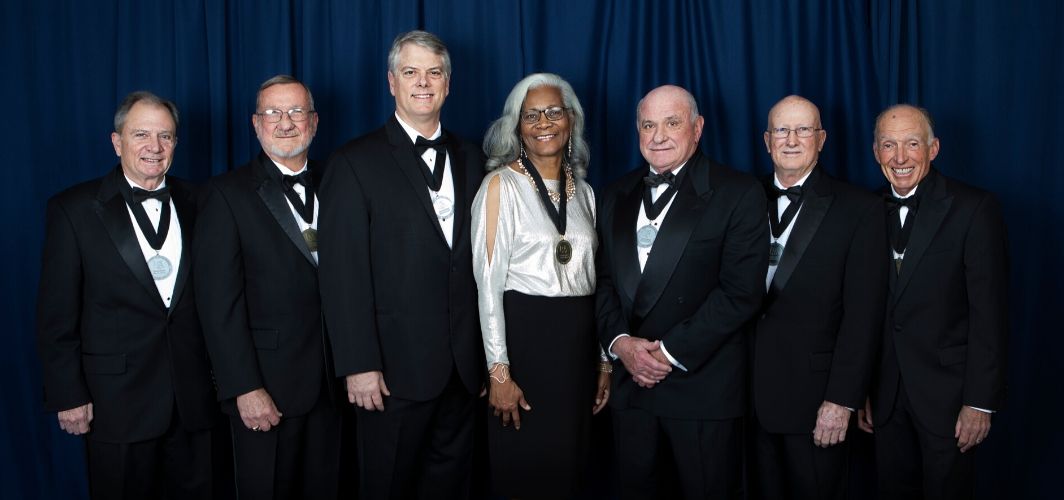 The USA National Alumni Association honored five alumni, a Mobile civic leader and a retired USA administrator for their outstanding accomplishments during the 16th annual Distinguished Alumni and Service Awards gala in March at the MacQueen Alumni Center.
"We are delighted to have the opportunity to recognize the achievements of our alumni, friends and supporters," said Margaret Sullivan, vice president for development and alumni relations. "These individuals have shown outstanding leadership in their respective career fields, to the University and in their communities."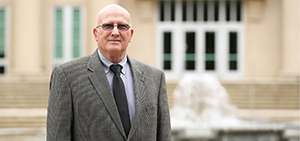 WILLIAM B. "BILL" BURNSED JR. '72
Distinguished Alumni Award recipient
After graduating from the University of South Alabama in 1972, Bill Burnsed worked for South Central Bell and BellSouth for two decades. He then started the Burnsed Oil Company, which bought property where major oil companies had abandoned production.
After initial success, Burnsed taught himself petroleum geology and studied seismographic data to decide where to drill new wells. Burnsed Oil is now one of the largest oil producers in southwest Mississippi.
He has endowed engineering scholarships and made a transformational $1.5 million gift to name the William B. Burnsed Jr. Department of Mechanical Engineering.
Bill Burnsed resides in Natchez, Mississippi.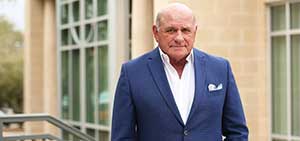 JOHN T. CROWDER '69
Distinguished Alumni Award recipient
John Crowder grew up in the Eight Mile community north of Mobile.
After earning an undergraduate degree from South in 1969, he received his juris doctorate from the University of Alabama. He returned to Mobile and began a distinguished career as a trial lawyer.
In the late 1990s, Crowder represented the state of Alabama against Exxon and obtained a $3.5 billion verdict for the state, which gained worldwide recognition. The National Law Journal named him the lawyer of the year.
At South, he has established a scholarship fund for pre-law students.
Crowder and his wife, Karen, live in Fairhope.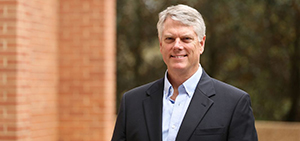 BRIAN CUCCIAS '79
Distinguished Alumni Award recipient
Brian Cuccias graduated from South Alabama in 1979 and began his career as a financial analyst on Navy
shipbuilding programs in Pascagoula, Miss. He has led the construction of Coast Guard vessels, amphibious assault ships and Arleigh Burke-class destroyers.
In 2014, Cuccias was named president of Ingalls Shipbuilding. Under his leadership, Ingalls has been awarded ship contracts worth more than $16 billion. The former governor of Mississippi, Phil Bryant, praised Cuccias as "a people-first leader fiercely loyal to his fellow shipbuilders."
In 2018, he was honored as one of the "Top CEOs in Mississippi" by the Mississippi Business Journal.
Cuccias lives in Mobile with his wife, Helen.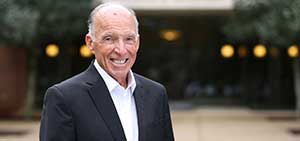 JAMES "JAKE" GOSA '73
Distinguished Service Award recipient
After graduating from South Alabama in 1973, Jake Gosa built a career that saw him rise to become CEO of the American Woodmark Corporation.
During his time leading American Woodmark, the manufacturer grew from $220 million to $838 million in annual revenue and was named to Forbes Magazine's 200 Best Small Companies List.
In 2017, Gosa served as the Executive in Residence at USA's Mitchell College of Business. He was named a Mitchell College of Business Alumni Fellow and received the Mitchell College Impact Award. He has endowed scholarships in the Mitchell College of Business and the College of Nursing.
Gosa and his wife, Pat, live in Amelia Island, Florida.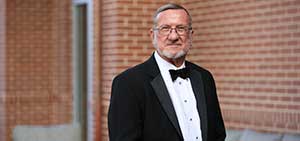 JOSEPH F. "JOE" BUSTA JR., PH.D.
V. Gordon Moulton Distinguished Service Award recipient
In 2002, President Gordon Moulton tasked Joe Busta with creating a new office of development and alumni relations. Under Busta's leadership, the division exceeded its first capital campaign goal by $18 million. He also grew the USA Alumni Association into a national organization with 5,000 members.
One of his final projects at South was leading the campaign for a new alumni center. In 2013, Busta successfully secured the lead gift to name the MacQueen Alumni Center, enabling the project to move forward.
Before retiring in 2017, Busta began the University's second comprehensive campaign with a goal of $150 million.
He and his wife, Jackie, reside in Orange Beach.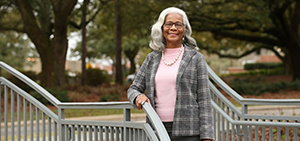 MERCERIA LUDGOOD
Community Partner Award
New in 2020, the Community Partner Award is presented to an individual, corporate or nonprofit entity devoted to building a stronger Gulf Coast community and, therefore, strengthening the impact of the University of South Alabama.
Merceria Ludgood grew up in the Crichton neighborhood of Mobile. She received her undergraduate and master's degrees from the University of Alabama. Ludgood also earned a law degree from the Antioch School of Law in Washington, D.C., and a Master of Divinity from the Alabama Interdenominational Seminary.
She has been selected for programs such as Leadership Mobile, Leadership Alabama and the Kellogg National Leadership Fellowship. As a Kellogg fellow, Ludgood traveled to 17 countries on five continents, interviewing female leaders.
In 1995, Ludgood served as director of the Office of Program Services for the Legal Services Corporation in Washington, D.C. She returned home to Mobile in 1998 and served as a full-time assistant county attorney and assistant city attorney, respectively, until she was elected to the Mobile County Commission in 2007.
Ludgood and her husband, Carlos Williams, reside in Mobile.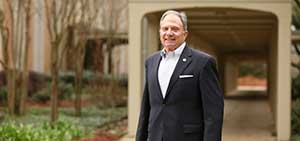 WILLIAM J. "HAPPY" FULFORD III '73 '91
Inspirational Achievement Award
Established in 2020, the Inspirational Achievement Award recognizes a University of South Alabama employee who has served the University for a minimum of 10 years and has demonstrated outstanding loyalty and support to South, has made a significant professional impact beyond his or her assigned job duties and who exemplifies personal integrity and stature. Going forward, this award will be known as the William J. "Happy" Fulford III Inspirational Achievement Award.
A Mobile native, William "Happy" Fulford graduated with a bachelor's degree in marketing from USA's Mitchell College of Business in 1973. In 1991, he was awarded a master's degree in educational leadership from the College of Education and Professional Studies.
In 1981, Fulford returned to South as director of alumni affairs, then director of development and alumni affairs and, finally, as executive director of governmental relations, a position he held until his retirement in 2019.
In 2019, the Alabama House and Senate passed a resolution recognizing Fulford as an exceptional administrator who served others and distinguished himself through his professional contributions.
Fulford served in the Army Reserve for many years. He also served in the Middle East during Operation Desert Storm before retiring in 2002 with the rank of colonel.
He and his wife, Sherri, live in Alexander City, Alabama.