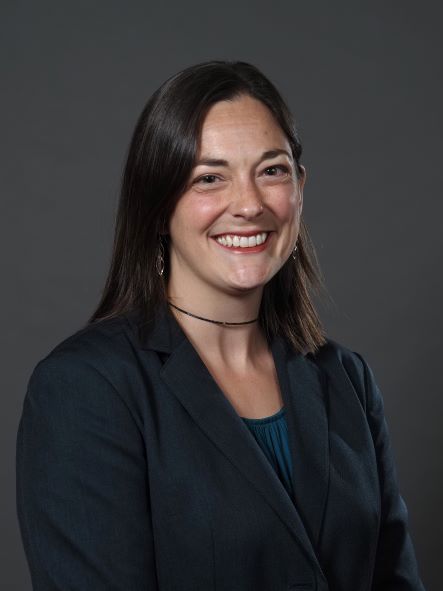 Dr. Amy Campbell
Assistant Professor Information Systems and Technology Department

---
Education
Doctorate of Nursing Practice; University of South Alabama

Master of Science in Nursing; University of South Alabama

Bachelor of Science in Nursing; Tennessee Technology University
---
Research Interests
Reducing medication errors
Using and creating technology to improve the work-environment for nurses as well as patients
Data Mining
Improving computer and health literacy for nursing and patients
Improving healthcare to the homeless
Collaboration with organizations to incorporate current healthcare needs into the course curriculum
---
Selected Publications
Campbell, A. & Harlan, T. (2018). Increasing nurse awareness when administrating medications: The creation of a dashboard warning system. In Harris, Roussel, Dearman, & Thomas (Eds.), A guide for nurses and interprofessional teams, 3rd edition (Chapter: Role of IT in Project Planning and Management). Jones & Bartlett: Burlington, MA.
Campbell, S. M., Pardue, J. H., Campbell, A. (2015, August). Creating a health informatics program: Is it good for what ails us? Paper presented at meeting of Puerto Rico: Americas Conference on Information Systems.
Campbell, S. M. & Campbell, A. (2015). Academic research should lead to real world solutions. In W. Hersh (Eds.), Health informatics for the curious: Why study health informatics? (Chapter 20). Online Publication: Curious Academic Publishing
Pardue, H., Campbell, A., Campbell, S. M., and Wisniewski, P. (2014). Mission impossible? Putting the patient back in patient care. Communications of the Association for Information Systems, 34, 381-388.
---
Teaching Experience
Doctoral Courses
NU 610

NU 612

NU 613

NU 616
Graduate Courses Taught
NU 539
NU 556
NU 557
NU 558
NU 559
NU 562
Undergraduate Courses Taught
---
Certifications and Awards
Faculty Advisor for Future Health Professional (HOSA)
Student Faculty Committee Chair
Academic Computing Committee
Work with the Homeless Connect Project