Class of 2020 Profile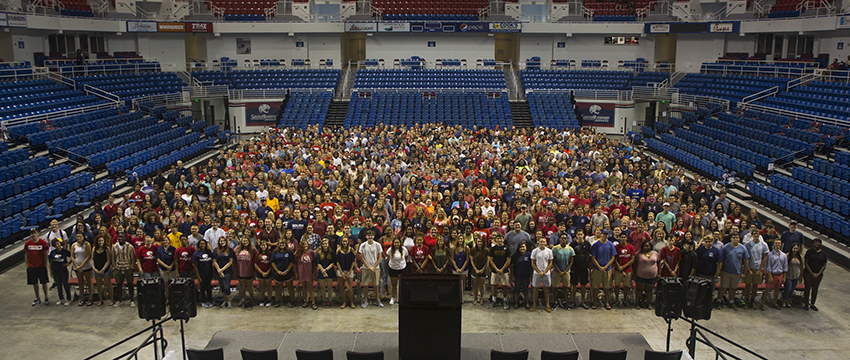 The Class of 2020 includes music makers, competitive swimmers, artists and philanthropists. One student is a member of the Jaguar football team who participated in a mission trip to the Bahamas while in high school. Another student is a two-time international representative at the International Science and Engineering Fair. This incoming freshman class is geographically diverse, and they join an impressive group of current students. #WeAreSouth
Class of 2020: More Facts
Incoming freshman international students are from Canada, Kuwait, Saudi Arabia, Bahrain, Vietnam, China, Finland, and New Zealand and the United Arab Emirates.
Highest number of students from states outside of Alabama are from: Mississippi and Florida.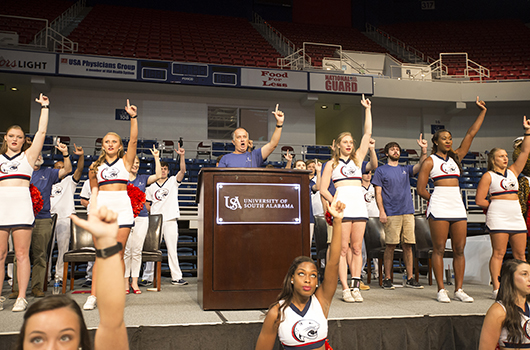 The Class of 2020 Includes:
A National Merit Scholar.
A candidate for a black belt in Taekwondo.
The winner of a Microsoft Office Specialist Expert competition.
A future teacher overseas of English as a second language.
A runner of five races at Disney World, two half marathons and three 10Ks.
A welder who creates metal artwork.
A student who has a younger and older brother who are autistic, and who he says have taught him a lot about patience.
A triplet who is a member of the men's track and field team.
A women's track and field member who helped raise funds for the March of Dimes to help premature babies.
A member of the men's track and field team helped lead Marietta High School to the Georgia state championship and the Marietta XC Club to the Nike Cross Nationals meet.
A student who has studied ballet for 13 years.