Kognito
Kognito for Faculty and Staff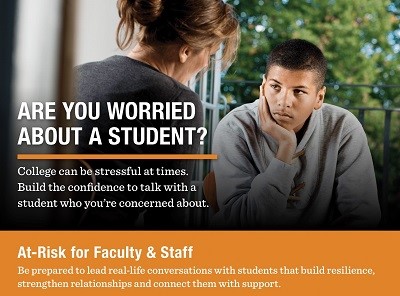 USA Faculty and Staff often work with students who are struggling with their mental health and are in an ideal position to engage in early intervention. Kognito At-Risk for Faculty and Staff provides faculty with tools to learn when to have conversations with students of concern, what to say, and how to assist with connecting them to the appropriate campus resources.
Kognito for Students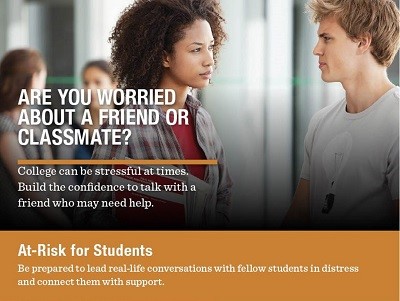 Students are subject to a variety of stressful experiences and peer support has long been recognized as important in prevention. At USA we want to make sure that students can recognize signs of distress and know what to say if a friend needs help. Kognito At-Risk for Students is an online simulation that lets you practice conversations with a virtual student, so you'll know what to say in real life. You'll learn how to determine when a friend needs help, how to talk with a friend who you're worried about, and where you and your friend can turn to for help.

You may also choose the Alcohol & Other Drugs for Students which is an interactive role-play simulation that equips students with the skills to support healthy decisions for themselves and their peers, reducing adverse outcomes associated with alcohol and other drug misuse.
Getting Started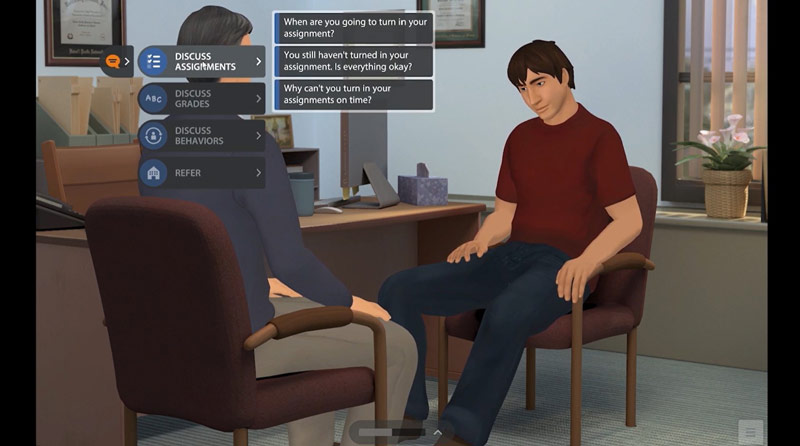 Follow the instructions below to access Kognito.
Kognito Access Instructions
Visit southalabama.kognito.com
Enter your JAG Number and JagNet Password and select 'Sign In'
Users must identify as a 'Student' or 'Employee' and answer a set of questions.
Select 'Launch' to begin your Kognito experience
Note: To complete your training, please finish all of the required simulation content and using the orange next button, complete the post-survey. This is required by your institution. Once completed, you will see a green button on your home screen that says 'Completed.'
The At-Risk for Faculty & Staff training takes approximately 45 minutes and the At-Risk for Students takes approximately 30 minutes. Each training can be completed in multiple sittings where your progress will be saved.
If you need Kognito technical support, please email support@kognito.com.
If you have questions about Kognito at USA and/or would like to schedule a Kognito Outreach Presentation for your class, department, or organization, please contact Dr. John Friend at 251-460-7051 or jfriend@southalabama.edu.