University of South Alabama Noyce Buddy Program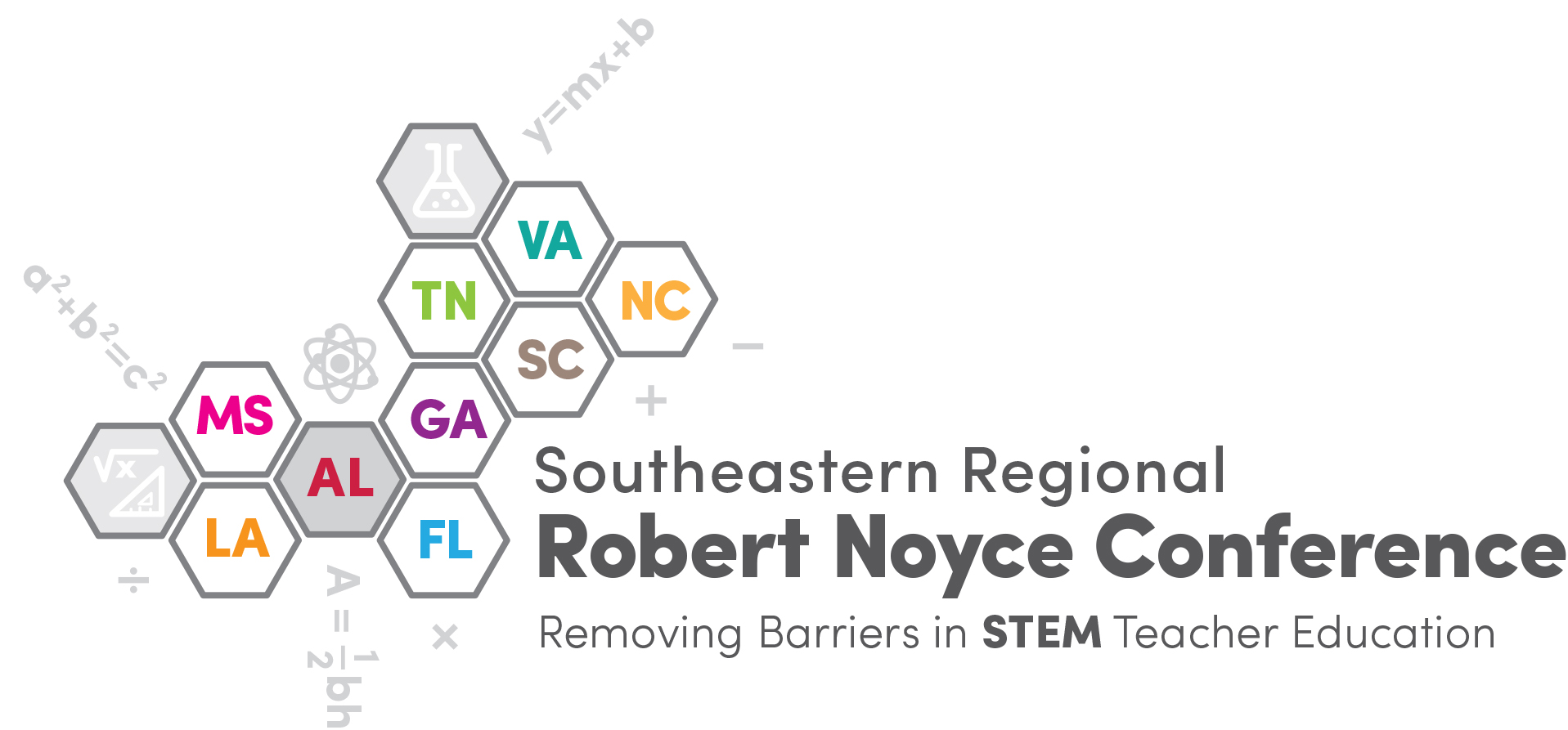 June 15 - 18, 2022 | Montgomery, Alabama
Welcome to the University of South Alabama Noyce Buddy Program! We are so happy that you're interested in becoming a Noyce Buddy. Please review the information below about the program. If you are interested in becoming a buddy, complete the 'Interested Buddy' form. If you are interested but have questions before committing, please contact Katie McCorrison.
What is the Noyce Buddy Program?
The goal of the Noyce Buddy Program is to provide opportunities for Noyce Scholars from different project across the southeastern region to stay connected. Scholars are placed in groups of 3 to 4 who will initially meet during the annual Southeastern Regional Robert Noyce Conference. These small groups are intentionally structured to include scholars who are early career educators (within their first couple of years) with those who are first year teachers or those who will be first year teachers in the upcoming school year.
What are the requirements to be a Noyce Buddy?
You must be Noyce Scholar either enrolled or graduated from any university in the southeastern region.
You must attend the annual Southeastern Regional Robert Noyce Conference.
How do I sign up?
The Buddy Program will be announced via email the week prior to the conference (you must be registered for the conference to receive this email). In the email, interested scholars will indicate whether or not they want to participate by completed the 'Interested Buddy' form as well as their current status within the Noyce community (e.g. current teacher X number of years; pre-service teacher; etc.).
When will I be placed in a Buddy group / When will I meet my Buddy group?
Those who are already part of the Southeastern Regional Noyce Buddy Program will have an opportunity to meet with their buddies in person at this year's conference. Those who are new to the program will also meet and exchange information with their buddies in Montgomery.
What can I expect?
Is it expected that the collaboration between the participants will be personally beneficial as those who are also Noyce scholars are going through the same victories and struggles and can best relate to each other. Buddy programming for the upcoming year includes online meetings concerning special topics of interest indicated by program participants. While the group may connect with each other in a medium of their choice, we will ask that they meet at least monthly for an hour in some collaborative capacity. While Co-PIs Ferguson and McCorrison will come up with topics for Noyce participants to discuss, over time we expect it to grow organically and aim for it to become a true collegial support group that will continue. Topics discussed will primarily be dictated by the participants. There is a private Facebook group that you will be able to join once admitted into the program. On this Facebook page, you can engage with other Noyce Buddies outside of your group to discuss teaching strategies, share resources, ask for support with challenges that you're facing, and highlight successes in your classroom!
What will I learn?
Noyce Buddies will be able to attend webinars that are tailored to their interests and needs. Buddies will be surveyed during the 2022 Southeastern Regional Robert Noyce Conference for topics of need or perceived need that would best benefit them during the first quarter of the upcoming school year. Experts in the areas of greatest need will be recruited to conduct webinars geared particularly toward participants. In response to concerns indicated through the needs assessments over several years, initial topics will likely include: teaching students who are culturally different from oneself, implementing STEM lessons in mathematics and science classrooms, pedagogy supportive of learning needs, teaching engaging lessons and labs with limited resources and limited access to technology, and maintaining healthy physical and mental well being as an early career educator, to name a few.